F1 Throwback: Sergio Perez has a Heavy Crash at the 2011 Monaco Grand Prix
Published 01/09/2020, 4:17 PM EST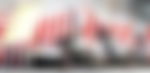 ---
---
The qualifying session of the 2011 Monaco Grand Prix witnessed a few tense moments during the Q3 session. This was because Mexican driver Sergio Perez had an almighty shunt after exiting the tunnel and losing control of his car.
ADVERTISEMENT
Article continues below this ad
Apparently, he hit a bump and ran into the Armco on the right before he crashed sideways into the barrier at 130mph. As his car careened into the barrier, he raised his hands to his head and braced for impact
Fortunately, the quick-thinking marshals and safety crews were on the scene quickly and the session was immediately red-flagged to make way for the rescue vehicles.
ADVERTISEMENT
Article continues below this ad
However, it took time to extricate Sergio Perez from the car and deliver him to the ambulance. The Mexican youngster was then transferred to the Hospital Princess Grace in Monaco for further assessment and he reportedly suffered a concussion and a bruised thigh, but escaped further injury.
ADVERTISEMENT
Article continues below this ad
Team principal and founder, Peter Sauber were understandably relieved that Perez sustained minor injuries in what looked like a frightening crash. Admittedly, Sauber had flashbacks of Karl Wendlinger's accident in 1994, where he sustained serious head injuries and was in a coma for 16 days.
The scary part was that Wendlinger's crash took place mere weeks after the fatal crashes of Roland Ratzenberger and Ayrton Senna at Imola.
In the wake of Perez' accident, Sauber announced that they were going to investigate the cause of accident. Technical Director James Key disclosed that the team were glad that Perez escaped serious injury, especially in a crash of that magnitude.
ADVERTISEMENT
Article continues below this ad
Understandably, Sergio Perez skipped the next race, which was the Canadian Grand Prix, and Pedro de la Rosa took his place that weekend. Fortunately, the Mexican driver was able to return to racing action at the European Grand Prix, where he finished in 11th place.