F1 Throwback: The Animosity Between Lewis Hamilton and Adrian Sutil
Published 01/09/2020, 4:48 AM EST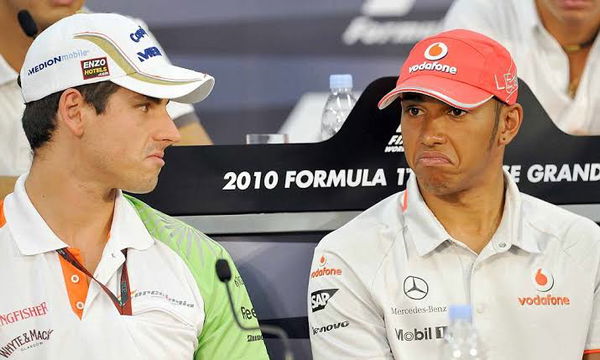 ---
---
During the 2013 Formula One season, German driver Adrian Sutil was a part of a bar fight with the CEO of Renault sponsor, Genii Capital. A lack of support from Lewis Hamilton, who was at the same nightclub and was a witness to the brawl, ended the friendship between the two drivers.
ADVERTISEMENT
Article continues below this ad
Sutil implored the court that he repeatedly apologized to Genii CEO Eric Lux and never intended to injure him. Instead, he wanted to throw a drink in his face.
It is believed that the court called Hamilton as a witness, but the McLaren driver was unable to make it due to team commitments. Apparently, his team was preparing for the launch of their new car at the Woking factory and Hamilton's attendance was needed.
ADVERTISEMENT
Article continues below this ad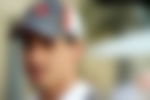 Evidently livid at this complete lack of support from his friend, Sutil poured out his feelings in an interview to Germany's Bild newspaper. He said, "Lewis is a coward. I do not want to be friends with someone like that. For me, he is not a man. Even his father sent me a text message to wish me good luck in the trial. He [Lewis] changed his cellphone number. I could not even reach him anymore."
ADVERTISEMENT
Article continues below this ad
The friendship between Adrian Sutil and Lewis Hamilton is over
It is possible his commitments to his personal sponsor might have stopped Hamilton from commenting on this case. However, Sutil did not consider any of that.
He declared that he had 'lost respect' for the British driver. The case did not go in the direction that Sutil wanted. The court slapped an 18-month suspended jail sentence on him and fined him 200,000 euros for grievous bodily harm.
ADVERTISEMENT
Article continues below this ad
Admittedly, Lewis Hamilton wanted to make amends, but Sutil would not hear it after the British driver's betrayal. Lewis Hamilton would later go on and have a successful F1 career with 5 more world championships.
Sutil last raced in 2014 before becoming a reserve driver for Williams in 2015.