F1 Throwback: When a Young Sebastian Vettel Met Idol Michael Schumacher
Published 08/25/2020, 5:33 AM EDT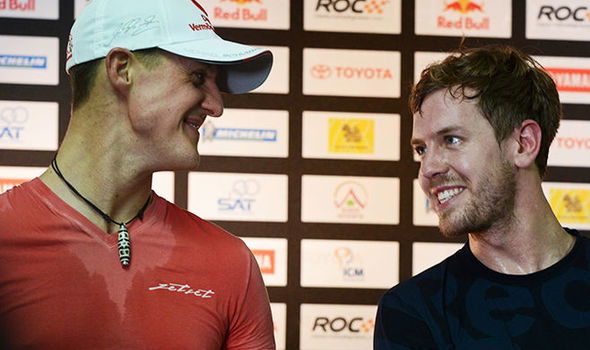 ---
---
From 1994 until 2004, every German motorsports fan grew up with the name Michael Schumacher on their lips. The 7-time World Champion was practically a deity to many German children who were venturing into motorsport. In the legion of Schumacher's admirers was a certain Sebastian Vettel.
ADVERTISEMENT
Article continues below this ad
Vettel even met the German maestro when he was a child, thus fulfilling one of his boyhood dreams. Fast-forward to the 2007 season and Vettel officially made his Formula One debut with the Toro Rosso team.
Later on, when he joined the Red Bull team, he set off on his period of dominance akin to Schumacher's glory days. Sebastian Vettel won four World Championships on the trot, and the Michael Schumacher comparisons simply rolled in.
ADVERTISEMENT
Article continues below this ad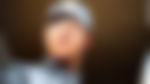 Sebastian Vettel is now in a rut
After his dominant Red Bull days, Vettel needed a new challenge, so he jumped ship to Scuderia Ferrari. At long last, Sebastian Vettel was in the very team that brought Michael Schumacher a lot of glory. The signs were all there for him to follow in Schumi's footsteps.
Sadly, he never quite got going with the Maranello-based outfit and has missed out on the title every time. To make matters worse, Vettel's performance gradually began to decline at an alarming rate.
ADVERTISEMENT
Article continues below this ad
It got to a point where he made countless driver errors and threw away chances of victories or podium finishes.
In 2019, Scuderia Ferrari found a new star to guide them, namely Charles Leclerc. Since then, Vettel has been shifted from numero uno to playing second fiddle to the Monegasque driver.
Of course, this is horribly humiliating for a driver of Vettel's stature, but he has really not helped his own case.
ADVERTISEMENT
Article continues below this ad
Admittedly, it will be a tall ask for Sebastian Vettel to emulate Michael Schumacher, now that he is set to leave Ferrari. Luckily, he still has several more races left in the 2020 season to redeem himself.
Trending Stories