Formula One legend Ayrton Senna faced a tumultous time during the 1990 F1 season. The Brazilian's name was oddly absent from the official drivers' list that year and was nearly excluded.
Luckily, everything worked out, and Senna was well on his way to two more world championships. However, in an alternate universe, Jonathan Palmer would have replaced the Brazilian in the dominant McLaren-Honda team.
However, it also transpired that McLaren would have also suffered, along with its lead driver. In addition to that, Gerhard Berger's F1 debut would have been delayed even further.
Where did this all begin for Ayrton Senna?
Apparently, the whole mess stemmed from the infamous 1989 clash between Senna and Alain Prost in Suzuka. The Brazilian driver copped a disqualification, but the saga didn't end there.
Ayrton Senna was also locked in a dispute with FISA, the FIA's sporting arm, and president Jean-Marie Balestre. Heading into the new season, it was clear that both parties still had an ocean full of bad blood.
Senna struck first when the FISA denied McLaren's appeal against the Japanese Grand Prix disqualification. The irate Brazilian accused Balestre and FISA of influencing the championship outcome.
Naturally, FISA was furious and summoned Senna immediately. The governing body offered him a truce, but Senna refused to budge. Later on, the WMSC voted to reject Senna's 1990 superlicence application.
This would remain as the case until he withdrew his 'ridiculous' claims. This would effectively mean that Senna could not race that year. Initially, both parties were silent on the matter until Balestre and FISA went public in the new year.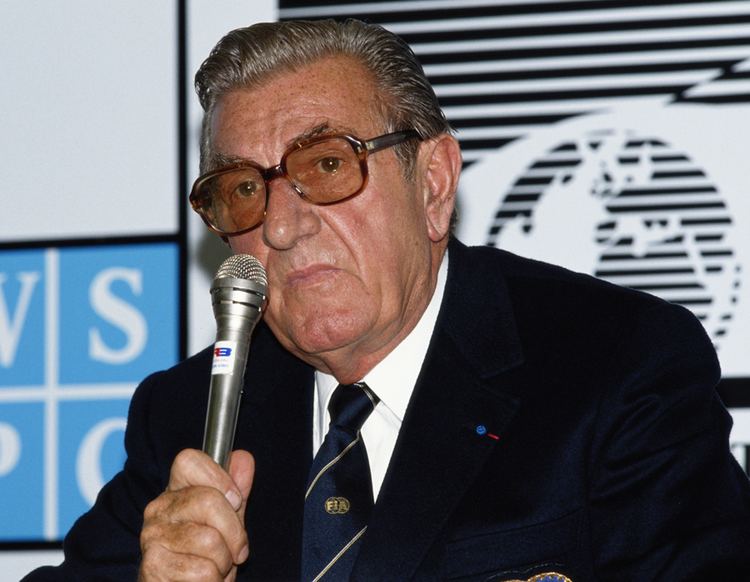 McLaren were not backing down either
FISA made another enemy, as McLaren challenged the Suzuka appeal in the civil court. Team boss Ron Dennis was furious and determined to not let the matter "get tucked under the carpet. What took place was wrong – fundamentally wrong."
Balestre also stood firm and wanted Senna to apologise for the damning remarks. More trouble headed in Senna's direction, courtesy a $100,000 fine for the Suzuka disqualification, which was allegedly still pending.
Grudgingly, McLaren paid the Suzuka fine. This ensured that it got the green light to race in the 1990 season. However, Ayrton Senna was not out of the woods just yet.
When the deadline date for superlicence applications passed, FISA released an entry list. Gerhard Berger parnered test driver Jonathan Palmer at McLaren. However, that sensational piece of news didn't last long.
Aftermath
Senna finally relented and he was back in the line-up. However, this is Ayrton Senna, so he was bound to send a parting shot. Ayrton Senna Promotions issued another statement regarding the settlement stated that McLaren paid the fine.
Once again, Balestre blew a fuse and threatened to withhold Senna's licence. He also tried to fire another salvo, by casting doubt over the Brazilian Grand Prix's place on the calendar. In the end, everything worked out, to an extent, and all egoes were stroked.