F1 Throwback: When Kimi Raikkonen wanted to 'Punch' Sergio Perez in the Face
Published 01/18/2020, 1:27 PM EST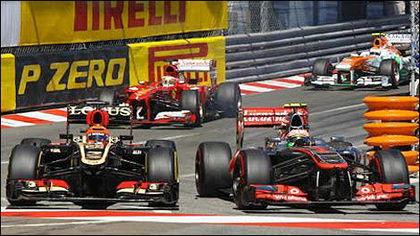 ---
---
It takes a lot to make Kimi Raikkonen very angry, but Sergio Perez somehow managed it. During the 2013 Monaco Grand Prix, there was plenty of wheel-banging action and the Mexican driver was in the thick of it.
ADVERTISEMENT
Article continues below this ad
Soon, the former McLaren driver came upon Kimi Raikkonen and literally outmuscled him for position. The normally ice-cool Finnish driver, was furious and was unafraid to mince his words when talking about Perez. He declared that Sergio Perez deserved a punch in the face for his antics.
What happened between Kimi Raikkonen and Sergio Perez?
ADVERTISEMENT
Article continues below this ad
During that particular season, Sergio Perez became notorious for his overly aggressive driving. That weekend's Monaco Grand Prix was no exception and the Mexican driver was merciless in his stance. Somewhere close to the end of the race, he was battling Raikkonen's car while they headed into a chicane towards the end of the race.
The eventual collision handed Kimi Raikkonen a puncture and he was forced to pit. What could have been a strong fifth place, ultimately became a disappointing 10th place finish.
ADVERTISEMENT
Article continues below this ad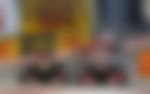 Karma soon struck, as Perez's front wing ended up with heavy damage. Soon he was later forced to retire due to brake problems. However, it was unclear whether his aggressive driving was a contributing factor.
Speaking to the media after the race, some suggested that the older drivers should talk to Perez and give him some advice. However, Kimi had a different response on how to approach the matter. He said, "That won't help, maybe someone should punch him in the face."
ADVERTISEMENT
Article continues below this ad
Meanwhile Perez pinned the blame on Raikkonen for not giving him any room. Though to be honest, Perez had no leg to stand on, as he received a fair amount of criticism for his actions at several races. So, a debate arose as to whether he should be praised for driving flat-out or punished for potentially being a hazard on track.