F1 Throwback: When Pirelli Tires Became Dangerous Explosives
Published 01/20/2020, 3:06 PM EST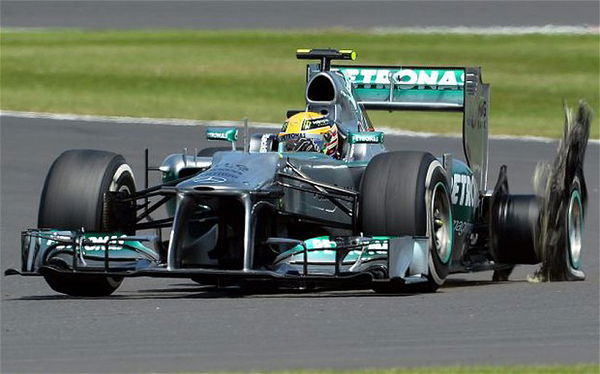 ---
---
It was the eighth race of 2013 at the Silverstone. Tire provider Pirelli faced criticism from the get-go in the season because of the wear of certain tires. Some even said that tire management had become too important to race strategy. This provoked Pirelli to declare plans to present new structures after the Canadian Grand Prix. Pirelli introduced two new specifications of the rear tire in time for the Canadian race. Pirelli said there would be no further tire changes for the 2013 season because of the way that to do so would require the agreement of all teams. Tire issues kept on commanding features at the British Grand Prix when a few drivers endured explosive punctures during the race.
ADVERTISEMENT
Article continues below this ad
What exactly happened with Pirelli
Over a hundred and twenty thousand people were gathered to witness the British Grand Prix on 30th June 2013. Lewis Hamilton took pole position ahead of teammate Rosberg, with Drivers' Championship leader Sebastian Vettel third. Mercedes' Lewis Hamilton led from the start, with Vettel behind him after Rosberg was slow off the line.
ADVERTISEMENT
Article continues below this ad
On lap 7, Hamilton suffered a left-rear tire failure on the Wellington Straight at around 120 mph and dropped to the last place. On lap 11, Massa also suffered a tire failure and spun. After this, the Toro Rosso driver Vergne's car also had a tire explosion. It was caused due to the shrapnel at over 180 mph. This brought the safety car. McLaren's Pérez suffered a tire failure on the restart. He then retired with car damage.
ADVERTISEMENT
Article continues below this ad
This wasn't the first time Pirelli was under pressure for its tires during the 2013 F1 season. Similar failures had taken place at both the Malaysian and Bahrain Grand Prix. This was quite similar to what happened in the 2005 US Grand Prix. It was an embarrassing race where only six cars out of 20 took to the track. Michelin told the teams that their rubber wasn't up to snuff for the entire race, leaving only six cars wearing Bridgestone tires to compete. What Pirelli claimed was completely different. They said the teams are primarily to be blamed for the explosion and revealed four factors.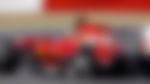 Factors behind failure:
ADVERTISEMENT
Article continues below this ad
Mounting rear tires the wrong way round
Low tire pressure
Camber settings
Extreme kerbs at the circuit
Pirelli claimed its rear tires "are not designed to be interchangeable" and that under-inflation and extreme cambers "can be dangerous under certain circumstances". After this fiasco, FIA banned the teams from swapping the left- and right-side tires around to increase the lifespan.