F1 Throwback: When Red Bull Ran Winter Tests Without a Front Wing
Published 02/03/2020, 2:11 PM EST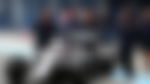 ---
---
Red Bull Racing started its 2015 campaign by promoting Daniil Kvyat from Toro Rosso. The team is famous for bringing out new one-off livery during testing. The team did something similar with the RB11. They released an amazing camo livery for the car.
ADVERTISEMENT
Article continues below this ad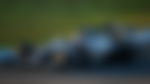 Daniil Kvyat made an ungainly beginning to life as a Red Bull F1 driver, neglecting to finish a planned lap at Jerez in the wake of breaking the main accessible front wing for his RB11. The Russian replaced Ferrari-bound Sebastian Vettel.
ADVERTISEMENT
Article continues below this ad
Red Bull gives you wings?
ADVERTISEMENT
Article continues below this ad
It happened when he reached an obstruction leaving Turn 2, putting a dampener on his introduction as a Red Bull driver. Without any extras accessible, Red Bull was compelled to send Daniil Kvyat out onto the track without a front wing for restricted establishment lap runs.
Kvyat rose up out of the pit lane during the morning session without a front wing on the vehicle and completed an installation lap before coming back to the garage. Horner clarified the front wing had been broken during a previous lap and the group needed to acquire information so sent the vehicle out again yet would need to restrain its running on Monday. New parts were on their way. But the team opted to continue to run a few laps for ongoing systems checks.
"Unfortunately Daniil had a very slight off on an install lap this morning on a cold track," Horner said. "He was just changing something on the steering wheel. Between turns, two and three just very lightly touched the tire wall with the front wing."
"That damaged the front wing. It's the only front-wing assembly we have in Jerez at the moment, which is relatively usual for this time of year when you are not abundant with spare parts."
"There are more components coming down later today, this evening and over the next two days. We'll have a new front wing certainly by tomorrow morning."
ADVERTISEMENT
Article continues below this ad
Horner then joked: "What I should really be telling you is we've so much downforce. We don't need the front wing. We're just trying to balance the car."
Horner said there was no uncertainty Red Bull could continue testing appropriately on Tuesday.