No Complications With Raikkonen, Leclerc Has My Place Now: Sebastian Vettel Reflects on His F1 Teammates
Published 09/13/2020, 3:29 AM EDT
---
---
4-time World Champion Sebastian Vettel is a fierce competitor who knows a thing or two about winning. But as it is so often said in Formula One, 'Your biggest rival is your teammate.' Vettel, however, was and is someone who takes competition by the chin. And that is what has brought the best out of him.
ADVERTISEMENT
Article continues below this ad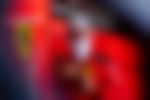 Sebastian Vettel reveals 'difficult times' with Webber
ADVERTISEMENT
Article continues below this ad
In an interview with SkySport, he talks about many aspects that have revolved around him. Whether that was life, racing, retirement, Ferrari or now his future with Aston Martin.
One interesting subject, however, was who ranks as the toughest teammate he raced with. And his answer might not surprise.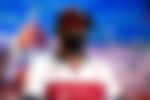 He was quoted as saying, "I think with Webber, he was mature and we lived through difficult times. Today we get along well. He's the one who left the deepest mark. I liked Ricciardo a lot, he's a good opponent.
"With Kimi I had no complications. I learned a lot from him on the track. With Leclerc it is interesting to see him emerge and grow, he now occupies my place. In the next decade, he will be a big one in F1." (translated using Google Translate)
Vettel-Webber an example of modern rivalry
The Vettel-Webber pairing has often been termed as a 'rivalry for the modern era.' A partnership that brought the most success as well for Red Bull Racing as a team between 2009-2013.
It fetched four Drivers' Championships for Seb Vettel and Constructors' Championships for the Austrian-licensed outfit. But Mark Webber was a key cog in the wheel for both those successes, pushing Vettel to the absolute limit and bolstering the depth in the team.
Barring the bizarre 2012 season, Webber consistently featured in the Top-4.
ADVERTISEMENT
Article continues below this ad
One would do well to recount the Malaysian Grand Prix that saw Webber racing in his final season. The Australian veteran driver was leading the race and looked poised for the win.
But with two laps to go, the "Multi 21 Controversy" followed. Vettel on a new set of tires disobeyed the instruction and went for the win himself. Such was the fractious relationship at the time, that Vettel had termed it "payback" for Brazil 2012.
Fast forward to today, and Vettel finds himself racing against a young Charles Leclerc, with the tables turning against him. Perhaps some of that fast and furious spirit could help Vettel gain a respectable position today at Mugello.
ADVERTISEMENT
Article continues below this ad