F2 Crash Update: Visuals From Spa, the Morning After the Death of Antoine Hubert
Published 09/01/2019, 5:54 AM EDT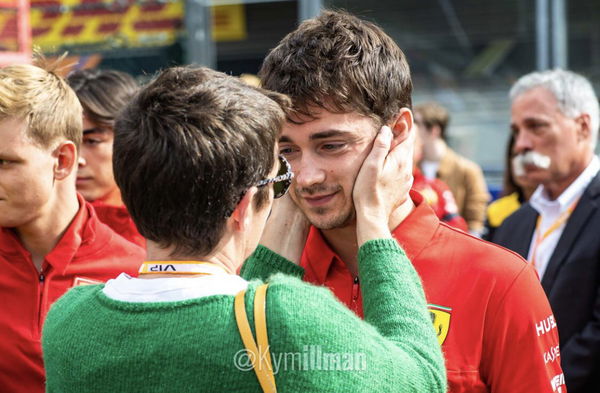 ---
---
August 31st will forever remain a gloomy day in motorsports history. We lost a remarkable young talent, the Frenchman Antoine Hubert after a horrid F2 crash in Spa. Visuals right after the crash painted a very bad picture and the race was immediately called off. Just an hour later, FIA confirmed that Hubert had passed away, succumbing to his injuries. The other driver involved in the crash, Juan Manuel Correa was lifted to a hospital and was stable. He remains in Intensive Care Unit for the time being having undertaken surgeries for his injuries.
ADVERTISEMENT
Article continues below this ad
Even though the F2 race for Sunday was also called off, F1 and F3 races were not. And now fans present in Spa for the Belgian Grand Prix are posting videos and photos of the scenario on the track after the horrid F2 crash. Here are some of them for everyone to see:
ADVERTISEMENT
Article continues below this ad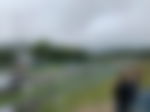 There was a standing ovation for the medical team, who arrived very quickly on the scene after yesterday's crash and did whatever they could.
Arrived at the Spa circuit just now as the rain lightly falls. Everywhere you look, there are posters of Antione Hubert, put in situ by the organisers of the #BelgianGP as a tribute.

An emotional day today after yesterday's tragic news.#F1PP

— F1 Paddock Pass (@F1PaddockPass) September 1, 2019
The F3 race was also pushed back and postponed a bit. There was a minute's silence at the start of the race in the honour of Hubert.
UPDATE : The F3 race just concluded and was won by Marcus Amstrong. During his post race radio message to team, he dedicated his victory to Anthoine. Watch the video below:
The Hubert family was also present on the track for the minute's silence. Mother of Anthoine Hubert was seen holding the helmet of his late son and later conversing with Charles Leclerc. Leclerc was also seen visibly shaken with Mattia Binoto wearing a black band.
A minute's silence is similarly planned before the F1 race, which is scheduled to start a few hours from now. The motorsports family came together to honour the memory of Antoine Hubert, the reigning GP3 champion. The 22 year old from France was particularly close with the likes of Pierre Gasly, Esteban Ocon and Charles Leclerc having raced them over the years in feeder series. We hope they find the strength to race today and give it best.
Meanwhile, fans have also planned a special tribute for Hubert. Will Buxton, an F1 journalist, posted about it to spread further awareness.
Caught wind of a lovely fan-initiated movement to stand and applaud during Lap 19 of today's Grand Prix in memory of Anthoine Hubert, who carried race number 19 in F2.

— Will Buxton (@wbuxtonofficial) September 1, 2019
ADVERTISEMENT
Article continues below this ad
We at ES urge whoever is reading this, stand up in front your television stands or wherever you will be watching the race on lap 19 and think about the brave 22 year old Anthoine Hubert who lost his life. Applaud the man he was and that he had the courage to pursue what he loved. Take the risk.  Think about his family, his friends.
Only in times like these we get to know that the overly competitive world of motorsports is still one big family.
ADVERTISEMENT
Article continues below this ad
Rest in peace.