F2 Driver Juan Manuel Correa Makes First Public Appearance Through on Social Media Since His Accident in Spa
Published 10/09/2019, 3:27 AM EDT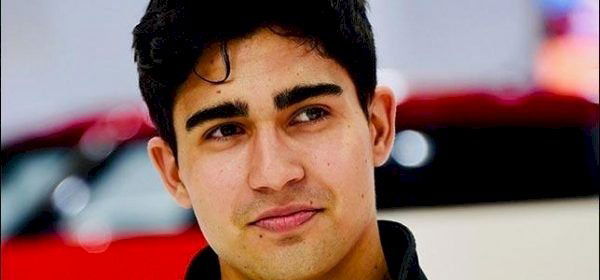 ---
---
Back in August, F2 driver Juan Manuel Correa was seriously injured in a horrifying crash in Belgium. Since then, his recovery has been gradual and steady and on Tuesday, he made his first appearance on social media.
ADVERTISEMENT
Article continues below this ad
The Ecuadorian driver underwent a major leg operation last week after his lungs recovered. Earlier on Tuesday, he published a short video where he delivered a message to the family of the late Anthoine Hubert. The French driver succumbed to injuries sustained in the same accident that put Juan Manuel Correa in hospital.
"Hello, I'm back, I decided to go back to social media…it's been a rough five weeks after the accident." said a slightly groggy Juan Manuel Correa in the video.
ADVERTISEMENT
Article continues below this ad
"I have never said it publicly, but I would like to express my deepest condolences to the Hubert family. It's been a shock to everyone that such an accident happened, and you never really think that something like this could happen, especially to you, until it does"
"I am grateful to be here, even though I have a long road to recovery and it is still not certain if I will ever be 100% recovered. But I am very grateful to be alive and very grateful to the people who have with me over the past five weeks and for the family that I have and the support they have given me. Without them, I wouldn't have made it, it's that simple."
ADVERTISEMENT
Article continues below this ad
The Alfa Romeo junior driver also went on to say that the crash changed his life and his perspective on life. He thanked all the fans and the motorsport community for all their messages of support.
He continued, "The situation is what it is, I have already accepted it. I can't be more optimistic than I am now. Next Monday, I'll have another operation, the last one in London."
ADVERTISEMENT
Article continues below this ad
"In early November, I will travel to Miami to see my siblings and begin my recovery, which should take between 10 to a year before I know how good or bad my right foot is."
"For the moment, I have a metal frame and I can't move my foot at all, it's still healing and will be there for 8 to 10 months, we'll see what happens. But I'm positive because there's nothing else I can do. I'd rather that than be depressed, I'll keep you informed of everything that's going on."