F2 to Retire Number 19 in Honour of Anthoine Hubert
Published 01/07/2020, 2:57 AM EST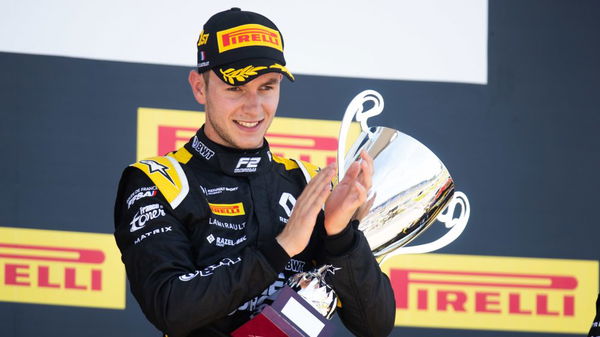 ---
---
For the 2020 FIA Formula 2 Championship, the number 19, used by Anthoine Hubert last year, will no longer be seen as the FIA have chosen to retire the number. The racing series had just revealed the car numbers of the coming season and the number 19 was missing from the bunch.
ADVERTISEMENT
Article continues below this ad
Last year, the number was used by the late Anthoine Hubert who perished in a devastating crash in Belgium. Naturally, the news of his passing stunned the paddock, especially the likes of Charles Leclerc and Pierre Gasly, who were quite close to Hubert.
Aftermath of the passing of Anthoine Hubert
ADVERTISEMENT
Article continues below this ad
With Hubert's tragic demise at Belgium, F2 wisely decided to not use the #19 from 2020 onward out of respect for the fallen. It was also worth noting that Artem Markelov, who took over the reins from the Frenchman, used #22 for the last two rounds.
After the tragic Belgian Grand Prix weekend, Hubert's team BWT Arden chose to run just one car for the coming race at Monza. However, when they ran two cars for the remainder of the season, they switched to #22 with Markelov.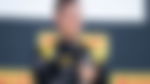 In the recently updated version of the 2020 F2 championship entry list, Hubert's #19 was no longer seen. Interestingly, Prema Racing was supposed to take the number #18 and #19 because of its position in the 2019 teams' championship. So, to get around that issue, they skipped those two numbers and their drivers, Mick Schumacher and Robert Shwartzman will use #20 and #21.
On that fateful weekend at Spa-Francorchamps, Anthoine Hubert was involved in a multi-car collision that cost him his life. Another casualty was American-Ecuadorean driver Juan Manuel Correa, though he was fortunate to live to tell the tale. Correa is still on the road to recovery after coming out from an induced coma and having surgery on his feet. However, he is eager to get back on track and race with Anthoine Hubert in his heart