Fabio Fognini Raises Health Concerns Ahead of BNP Paribas Open 2020
Published 03/07/2020, 8:35 AM EST
---
---
The coronavirus is starting to really grip the world with fear and anxiety. The world of tennis is being affected as well, with events in certain countries being postponed or canceled. However, with cases rising rapidly in the United States of America too, players are starting to worry about it. Fabio Fognini has hinted he may have to skip the Sunshine Double as the risks of the virus increase.
ADVERTISEMENT
Article continues below this ad
Fognini last played on the ATP tour at the Dubai Open, where he lost to Gael Monfils in the first round. He did participate in the Davis Cup tie for Italy against South Korea. That clash was held behind closed doors, with only the team officials and the media allowed to attend the match.
The World No. 11 would have had a good chance of garnering some points given that he did not have too many points to defend in America. He lost in the very first round of BNP Paribas Open and the second round of Miami Open last year. Unfortunately, it looks like he will miss out on the opportunity to gain some points.
ADVERTISEMENT
Article continues below this ad
"It would be annoying" – Fabio Fognini
Fabio is not thrilled about the possibility of missing out on a major chunk of the season, especially because he will then go into the clay season with very little match practice. An injury concern has forced his season to just 10 matches until now.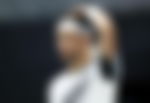 ADVERTISEMENT
Article continues below this ad
"Indian Wells and Miami are at high risk. It would be very annoying to have to give up since I missed many matches because of the injury and I risk getting to the season on clay having played almost nothing."
Italy is one of the worst-hit nations of the coronavirus epidemic. That fact also puts Italians on a high-risk list of the virus, meaning it will be difficult for Italians to get a Visa to the USA. However, there won't be a complete absence of Italian players at the Sunshine Double. Italian No. 1 Matteo Berrettini and Jannik Sinner are already in the country.
"Berrettini and Sinner have already been there for a while, but things have changed and now for us Italians. It is very difficult to get to the USA. I spoke to Andrea Gaudenzi to understand how to resolve the situation, but it would be a real problem to skip the two American Masters 1000s."
ADVERTISEMENT
Article continues below this ad
It would be unfair for players like Fognini to have to miss out on the elite events. Alas, the threat of coronavirus is very real, and it is spreading at an alarming rate. It will only get worse unless authorities take some drastic steps to contain the spread.