Facebook Mistakenly Blocks Jamaican Sprinter For Celebrating Tokyo Olympics 2020 Victory
Published 08/05/2021, 3:30 PM EDT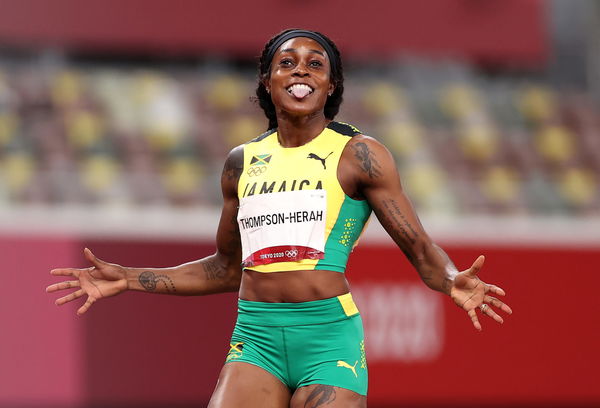 ---
---
Facebook pulled off a blunder by blocking Jamaican 100m gold medalist Elaine Thompson for sharing footage of her own victory at the Tokyo Olympics 2020.
ADVERTISEMENT
Article continues below this ad
In the year 2016, competing at the Summer Olympics, in Rio she bagged two golds in 100 and 200m. Recreating history, she successfully defended her titles in 100 and 200m races during the Tokyo Olympics.
WATCH STORY– The Bitter Truth Behind Team USA's Failure in the Men's 4x100m Relay at Tokyo Olympics 2020
ADVERTISEMENT
Article continues below this ad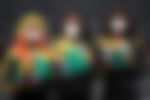 Tokyo Olympics 2020 100m champion blocked on social media
Wanting to share her glory with the rest of the world, she posted videos of the races. However, the Jamaican found out her videos allegedly violated certain community guidelines. Expressing her feelings, she posted a tweet about the same.
"I was blocked on Instagram for posting the races of the Olympics because I did not own the right to do so. So see y'all in 2 days," she said on Twitter on Tuesday. Despite the embarrassing moment, she remained humble and gave an update to her fans.
Only two track athletes have ever completed the 100m/200m sweep in consecutive Olympic Games: Elaine Thompson-Herah and Usain Bolt.

Royalty 🇯🇲 pic.twitter.com/CpFHN2v8sW

— SportsCenter (@SportsCenter) August 3, 2021
Having a following of 310, 000 fans all over the world is definitely not a small number. Posting for such an audience, however, seemed to backfire.
After getting her posting rights back, she once again informed her fans. She posted on an Instagram story on Tuesday night, along with two hugging face emojis, conveying the same. Consequently, other athletes felt sceptical from sharing their moments of joy, publically.
IOC reaction to Jamaican's mishap
The International Olympic Committee said that the removal of unauthorised content on social media is an automatic process. "Rights Holding Broadcasters (RHBs) have the exclusive rights to broadcast the Olympic Games," the IOC conveyed to Reuters.
ADVERTISEMENT
Article continues below this ad
"This includes distribution on social media, where athletes are invited to share the content provided by the RHBs on their accounts but cannot post competition content natively. Should that occur, the removal of such content from social media platforms happens automatically."
If you never try, you'll never know. You are what you manifest. I had it all written down 📝 #hisplan#hiswillhiswaymyfaith#believeinyourself pic.twitter.com/u3fgQQwyvs

— Elaine Thompson Herah (@FastElaine) August 3, 2021
ADVERTISEMENT
Article continues below this ad
Apparently, the Olympic committee has eased some of the restrictive social media rules in the last few years. As mentioned during Rio 2016, participants have to get prior approval from the IOC to post audio or video content within Olympic venues. Inspite of this, rules still do not allow audio or video of the "field of play" or "back of house" areas.