Facing Federer and Djokovic is a Unique Experience: Anderson
Published 10/01/2018, 12:35 PM EDT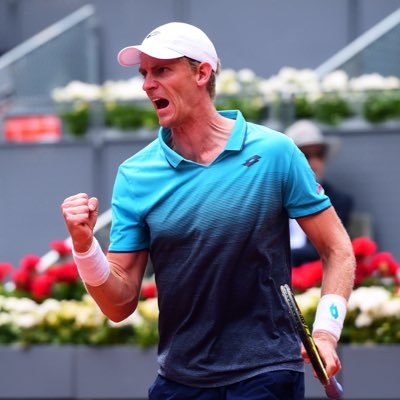 ---
---
Kevin Anderson
 enjoyed his first experience at the Laver Cup. Alongside Jack Sock, the South African player beat Novak Djokovic and Roger Federer in doubles and the Serb again in singles.
 'I really enjoyed it',
 Anderson admitted.
 'I felt I stayed in the moment well, taking the situation.
ADVERTISEMENT
Article continues below this ad
Here I am playing Djokovic with the likes of Federer, Laver, Borg, and McEnroe watching. It's a pretty unique experience. More than that, just playing here in Chicago, I mean, obviously where I travel around the world, just where I'm from, I'm never really sort of the home favorite.
I feel like in a lot of tournaments I have good support, but obviously nothing compares to this where the whole crowd was really behind me in a pretty-much sold-out stadium here in United Center where there's — I don't know what the capacity is, but thousands and thousands of people.
ADVERTISEMENT
Article continues below this ad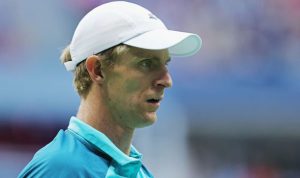 That was a match I will remember for a long time for many different reasons.' Asked about his best memories at the Laver Cup, Anderson said: 'I think just being in Chicago, I think, for me has been really special.
ADVERTISEMENT
Article continues below this ad
You know, ever since I saw it was here, it was something I really looked forward to and really pleased I was able to work my way and to have a spot on this team. I have spent so much time here obviously at the university and living here and knowing that — obviously hasn't been an event like this in Chicago, so just being part of it, I mean, just being here in Chicago.
I mean, my whole wife's family is here. I mean, that's always very special. I think also it's just a different sort of aspect playing as a team here. You're playing for Team World, and you hear when they are calling the score that, as well.
That's been really nice. I think doubles yesterday also was fantastic playing against Novak and Federer.'
ADVERTISEMENT
Article continues below this ad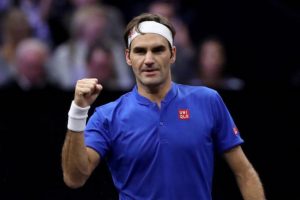 More from EssentiallySports on Tennis