Why Faf du Plessis Is The Best Man To Lead South Africa In All Formats
Published 07/27/2017, 1:06 PM EDT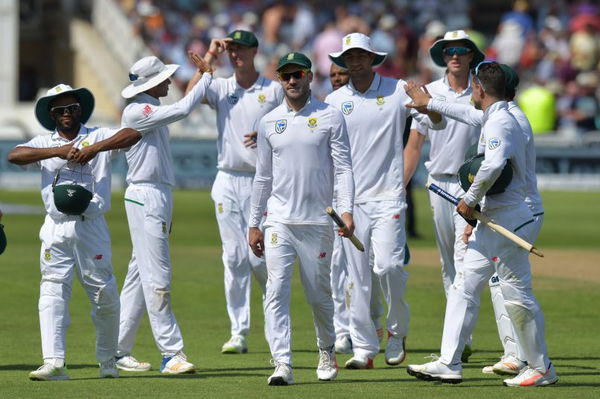 ---
---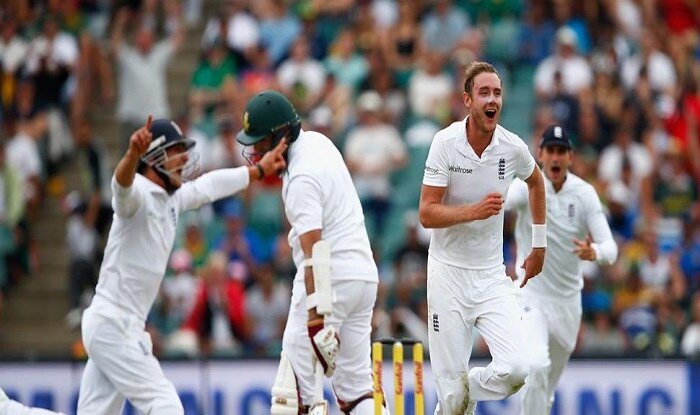 England thumped South Africa by 211 runs in the first test at Lords; the Proteas side was no match for the English line up. They almost looked crippled to battle it out against the home side. It was as if the players didn't understand how the game is to be approached and on certain moments even how to play. The bowlers had over-stepped the bowling crease 14 times in the first test, if bowling did try to earn South Africa a chance for a comeback in the game, the batters had their moment of black out with utterly poor shot selection, nothing seemed to be going South Africa's way, nothing!
ADVERTISEMENT
Article continues below this ad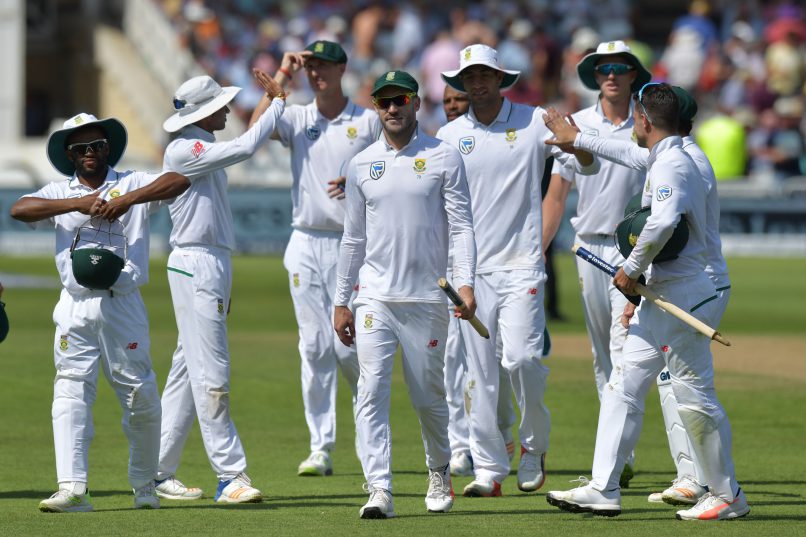 A few days later, a similar looking South African side walked down the ground at Trent Bridge, the breeze they brought in felt different, there was some confidence, the players who seemed befuddled and nervous in the first test exuded confidence, zero no-balls were bowled, the batsmen batted with rhythm, the bowlers found their song too. South Africa thumped England by 340 runs. Everything seemed to have gone their way, everything!
ADVERTISEMENT
Article continues below this ad
There wasn't a drastic alteration in the South African line up, yet something was different about them, something had changed. The change the Proteas had was called Faf du Plessis. But was he the sole player responsible for such a drastic turn around in the South African fortunes? Definitely not, one cannot rule out the contributions made by several others in the team, but the turnaround in fortunes has a lot to with du Plessis.
Amidst all the chaos that surrounds South African cricket, Faf du Plessis has established himself as the best man to lead the Proteas team. Here's why;
He is unflustered in adversity
When you are a leader of the pack it takes some courage for you to accept openly the drawbacks and dark sides of your team and yet being indifferent towards it so as to not affected the rest of your players. It's even more difficult for cricket captains with a 100 cameras and equal if not more number of media persons staring at you and firing questions like those 100 kph unplayable deliveries.
Though Kagiso Rabada and Temba Bavuma have become integral parts of the test squads, the controversy surrounding them only came back to Faf as a fire ball in the press conference, add to that the stir created by Pollock's comments. But Faf was unflustered, his defence off the field was just like his on field one, solid with a straight bat. "Within the team it has never been a challenge. We understand what to do and what to expect and what is best for our country. We've been getting on with it," he said commenting on the fall out.
He has earned his team mates' respect
The most defining moment in the Faf era was perhaps last year in Australia, when Faf was accused of ball tampering, ultimately when the charges against him were upheld the entire South African team stood tall and fronted a press conference led by Hashim Amla. It was the team's idea to bat for their captain even off the field and to send out a message of unity out in the open. This move only solidified the belief and respect the team has for their captain.
He inspires his team mates and shows faith in them
It was a cloudy day in Nottingham, with swing on offer, condition tailor made for James Anderson to fire and yet after winning the toss Faf chose to bat first. This was a courageous decision, it raised many eye brows and a few tongues almost classified it as a foolish one. But he wasn't being a fool, instead he was being brave, by making this decision he was sending out a message to the opponents that we aren't afraid of you, and also showing faith in his batters some of whom have been out of form lately, that I trust you and I believe you can see off the best piece of bowling England has to offer. Amla and Kuhn only repaid his trust.
He is clear in his tactics and he doesn't mince his words
Chris Morris may be considered a veteran by T20 standards, but at Trent Bridge he was only playing his third test. With the seaming conditions and assisting pitch Morris was trying to force movement by bowling short only to end up being hit for two consecutive boundaries on his first two deliveries. In their first spells both Morris and Olivier struggled and went for over six an over. At tea du Plessis pulled aside Morris and told him to be aggressive and just keep bowling fast. Morris  acted on his captains commands to end with figures of 3/18 in his second spell.
"Faf is solid and quite clear with his plans and speaks a very good language with the team. The message was clear: be aggressive and bowl fast. For me that cleared any doubt on what I needed to do." Said Morris
ADVERTISEMENT
Article continues below this ad
While some might question Faf's batting, the numbers show that it has only improved. While he averages 44.78 in tests his average after taking up captaincy has been an impressive 55.06. Out of the twelve tests as captain he has remained not out on five occasions and grinded twice for salvaging a draw. He embraces responsibility too; this was evident the way he brought around a turnaround in the team's fortunes almost single handedly since South Africa have been without a coach since the champions trophy. His confidence rubs on the team and his swagger is just another message from a modern day natural captain to his opponents.
I'd conclude with the stand in skipper for the first test, Dean Elgar's words:
"There are a lot of things in captaincy you don't see as a player. It's not a position you would take up thinking it's going to be quite easy. It's definitely a challenge. Some guys take it on board and do very well with it. Faf does very well with that."
ADVERTISEMENT
Article continues below this ad
Well said Elgar, well played Faf.