"Fail Again. Fail Better" – Stan Wawrinka Reveals the Inspirational Story Behind His Tattoo
Published 08/02/2020, 9:30 AM EDT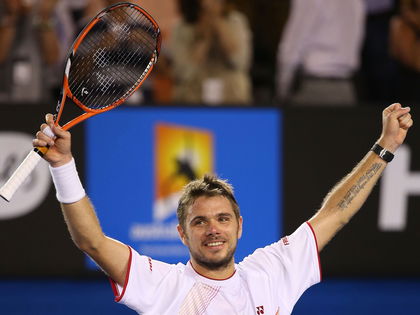 ---
---
Some tennis players have minds of steel. They don't crack under pressure and have their chin up when they lose. One such player is Stan Wawrinka. He suffered numerous losses but finally won a slam in 2014 and followed it up with two more. He has now spoken about an incident that might have changed his career for the better.
ADVERTISEMENT
Article continues below this ad
One moment can change it. Players need to find inspiration and motivation – sometimes, with just one spark, everything can change. For Wawrinka, it was a quote by Samuel Blackett. Blackett is an Irish novelist who once said, "Ever tried, ever failed, no matter, try again, fail again, fail better."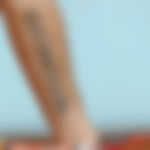 ADVERTISEMENT
Article continues below this ad
"It sums up my career" – Stan Wawrinka
In an interview with L'illustre, Wawrinka gave the meaning and influence of the above sentence. He believes it's something that could define him. On March 28, 2013, on his 28th birthday, Wawrinka got the quote tattooed on his left forearm.
"I don't remember the day I discovered this sentence, but I have the feeling that I have always had it in me. Because it sums up my career," Wawrinka said. (quotes have been translated from French using Google Translate)
Wawrinka never gave up. He lost but tried his best to be better. Rather coincidentally, after he got the tattoo he started winning the majors. His beliefs and attitude combined with a pinch of luck led to him winning his biggest victories.
"In tennis, even the best players face a loss every week. Failure is part of the job. You have to get up, start over, accept to lose again and again. Defeat, for me, has never been serious. The timing of this tattoo is special. I did it on March 28, 2013, my birthday. And I won my biggest victories soon after," Wawrinka added.
ADVERTISEMENT
Article continues below this ad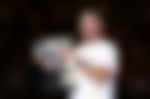 Although Wawrinka has been dealing with injuries for quite a while, he is slowly coming back to the top. He reached the quarterfinal of the Australian Open and could still spring a few surprises.
ADVERTISEMENT
Article continues below this ad
Source: L'Illustre