"Fake It Till You Make It" – Venus Williams Has Powerful Advice For Young Girls
Published 03/07/2020, 12:10 PM EST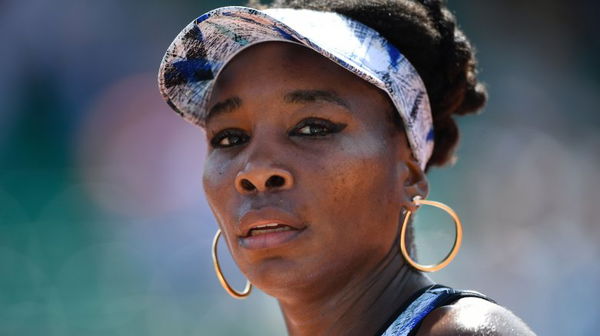 ---
---
American star Venus Williams is a pioneer of women in sport. In an era where watching an African American woman on the sports field was an anomaly, Venus Williams broke through barriers to rule the roost in women's tennis.
ADVERTISEMENT
Article continues below this ad
With the wealth of experience that she has, it can benefit many young girls looking to take up tennis. Just her existence was enough to inflame the fire of aspirations among women from the marginalized sections of society.
In a recent interview with Forbes magazine, Venus shares her two cents which can benefit the next generation of tennis stars.
ADVERTISEMENT
Article continues below this ad
Know More – Venus Williams – More Than Just Serena Williams' Sister
What did Venus Williams say?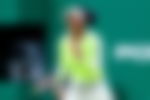 Kathy Caparino asked Venus Williams about the advice that she would give to young girls who are looking to pursue a similar career trajectory. This was her inspiring reply –
"Have confidence! At the end of the day, you need to be your biggest cheerleader and believe in yourself. It is definitely a challenge and doesn't happen overnight, but confidence can be learned–fake it 'til you make it! From a young age my parents worked to instill confidence in me and show the importance of having a strong sense of self-worth."
Know More – Venus Williams Steals A Selfie With Rafael Nadal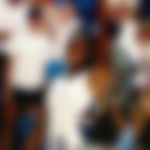 ADVERTISEMENT
Article continues below this ad
However, Venus realizes that things are not rose tainted all the time. Life is full of obstacles and detractors will continue to doubt your abilities. In fact, Venus has faced the brunt of this. For years, critics have been hounding her for her poor performances and asking her to retire. However, the legend of Venus Williams continues to live on –
"There are going to be a lot of moments where you don't feel confident and others will challenge your self-worth, but you can train your mind to overcome that negativity and doubt. It's something I have always practised in my daily life, and it has made me a stronger person overall. Eventually, you will fully believe you are capable of whatever you set your mind to. No matter what your passion is, there is nothing as incredible as living your dreams, so be sure to enjoy it. That's why I always say dream big!"
ADVERTISEMENT
Article continues below this ad
These words should be the go-to advice for any aspiring tennis star. The biggest hindrance an athlete faces is self-doubt. In an increasingly competitive tennis arena, the words of Venus Williams can be a guiding light.