Fall Guys Accidentally Leaks the Game's Source Code in the Latest Update
Published 05/15/2021, 2:05 PM EDT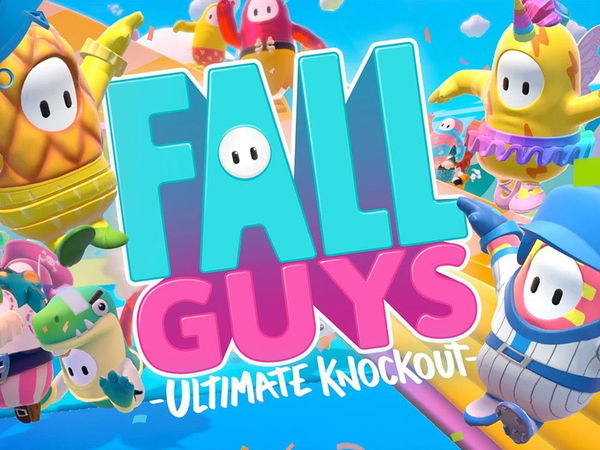 ---
---
In the gaming industry, developers are often victims of malware attacks. Many of these hackers often leak the all-important source code, which is the core component of a game. This code is vital for the smooth running of the title, and any tweaks to it could be catastrophic. This is why companies protect it at all costs but sometimes, they can mess up big time, just like the way the developers of Fall Guys, Mediatonic just did.
ADVERTISEMENT
Article continues below this ad
Recently, Mediatonic accidentally leaked the source code to their massive fanbase with an update. But the most intriguing part about this situation is the way the developer leaked it in the most comical way possible.
ADVERTISEMENT
Article continues below this ad
Fall Guys source code accidentally ends up on a new update
Recently, Fall Guys accidentally revealed the game's source code in an accidental Steam update. Following the update, SteamDB creator Pavel Djundik tweeted about the developer adding in files not meant to be part of the update.
Soon after, Mediatonic removed the update from the platform, but by then, many of them had already known about its existence through Pavel's tweet. Along with that, fans couldn't help but laugh at the company after the tweet revealed some hilarious information about the files and its directory.

Mediatonic releases files that clearly stated that it shouldn't ship with the game
ADVERTISEMENT
Article continues below this ad
Following the update, fans noticed something odd about the files from the source code. It was revealed that these files came from a directory titled, "FallGuys_client_BackUpThisFolder_ButDontShipItWithYourGame".
Community members and players joked about this hilarious mistake of Mediatonic shipping the one file that it shouldn't have.

Along with that, a Reddit post even showcased the contents of the leaked files from the directory. The directory contained 728 files, and it isn't exactly the original source code written in Unity. Other than that, the post also mentioned that these files appeared in the technical beta a few weeks ago.
ADVERTISEMENT
Article continues below this ad
Mediatonic hasn't addressed the situation about the leaked files. With a very suspicious directory name, fans believe that developers may have planned a leak like this. But if the leak was indeed accidental, then Mediatonic takes the cake for the most hilarious fail of the year so far.
Trending Stories