Fall Guys: G2, MrBeast and Others Bid for In-Game Costume
Published 08/18/2020, 12:16 PM EDT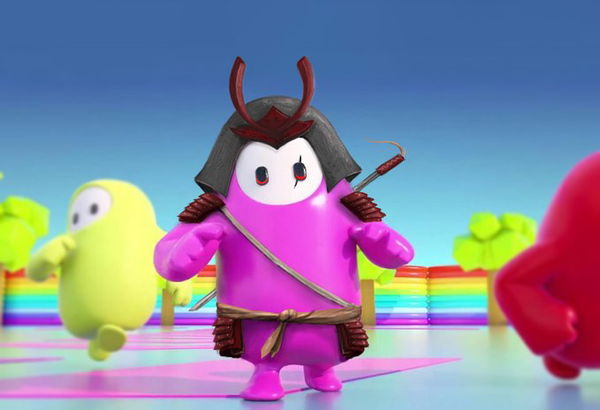 ---
---
Fall Guys: Ultimate Knockout is one of the most peculiar and whimsical Battle Royale games of the time. Entirely different from other titles in the genre, Fall Guys is basically a hurdle or obstacle race but an endlessly weird one. It is no surprise that the game is immensely popular.
ADVERTISEMENT
Article continues below this ad
Amidst all this, the developers of the game have started something of a bidding war among various brands for an in-game costume. The money raised from this will go to Special Effects, a UK based charity organization that aims at 'leveling the playing field for gamers with physical disabilities.'
It's so amazing to see the INCREDIBLE reaction to this! Huge thanks to @FallGuysGame and everyone involved for the extraordinary signal boost! The money raised will enable us to help so many people with disabilities to get back in the game 🎮💙👑 https://t.co/Xe3na9xHBV

— SpecialEffect (@SpecialEffect) August 18, 2020
ADVERTISEMENT
Article continues below this ad
As of now, a lot of personalities and brands have participated in this bidding war, including MrBeast, Bisect Hosting, G2, and many others.
Further reading: Fall Guys Is the New Twitter Sensation
The bidding war of Fall Guys has some pretty impressive competitors
MrBeast is known for his crazy antics, which often involves a lot of money. You surely remember the time he brought his friends together to play a game of Rocket League, with real cars. Well, he made quite an entrance into the bidding war.
Everyone just pack it up. This man has no limits to what he will do for the sake of just doing it.

— SypherPK (@SypherPK) August 17, 2020
Even the popular YouTuber LazarBeam commented on how crazy MrBeast can get.
I was tempted bidding on the 40k but you just went and fucked all that up didn't you

— LAZARBEAM (@Lazarbeam) August 17, 2020
But currently, the bid has is well beyond what MrBeast started with.
Bisect Hosting briefly stood as the highest bidder with a whopping $120,000 bid. Bisect provides server hosting services to games like Minecraft. They planned on making a Minecraft-themed outfit for Fall Guys.
However, G2 Esports outbid them soon after.
The eSports organization replaced Bisect as the highest bidder with a bid of $130,003. The outfit they are going for is a physical version of the G2 logo. To be honest, it does look pretty slick.
ADVERTISEMENT
Article continues below this ad
In addition to this, Fall Guys posted a tweet about what might follow once the bidding war concludes.
Shout out to all the community managers out there that are having really awkward meetings today with their higher-ups about why they should put their logo on a bean in a video game for $130k lol

— Fall Guys 👑 (@FallGuysGame) August 18, 2020
ADVERTISEMENT
Article continues below this ad
This is all a pretty crazy affair, but in the end, it is for a noble cause. We can presume that the winning bid will bring quite a generous amount to the table. And it will greatly help the cause that Special Effect is fighting for.