Fall Guys is Making Pros Change Their Actual Jam?
Published 08/12/2020, 6:50 AM EDT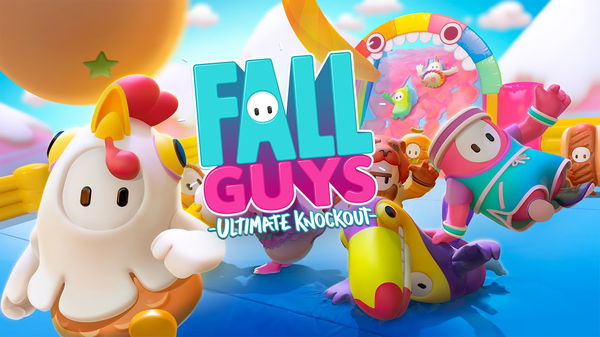 ---
---
A new battle royale game has taken the world by storm. Fall Guys by Mediatonic has sold 2m copies on Steam since its launch. On 4th August when this game released it didn't show the extensive capability to attract hardcore Battle Royale fans. But within a week everything from Youtube to Twitch was all about Fall Guys. On the release day the game had to be taken off online for maintenance. It was basically because so many people had tuned in together. Around the weekend the game had over 100 thousand patrons playing at once.
ADVERTISEMENT
Article continues below this ad
The issues that seem to crop up in the game every now and then prove that the developers were not expecting such a huge turnout. The game is also available on PS4 but the player base there is unknown at the moment. The popularity of the game can now be felt as more and more players are playing the game deviated from their regular jam. Even hardcore Call Of Duty streamers want to play the new fun battle royale.
What is so different with Fall Guys?
ADVERTISEMENT
Article continues below this ad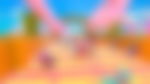 The game looks too simplistic. The players resemble colored beans. To describe it simply, Fall Guys is a mixture of Takeshi's Castle and Battle Royale. The movement is very simple too. You go 4 directions and jump and grab. So what does this game have in itself that makes it such a hit? Mediatonic must have done something right that players are ditching GTAV to play it.
Maybe the answer lies in the time of its release. The quarantine period has led us all to be somber and miserable. The staying at home, for the most part, gets depressing after a while. Highly developed games like Call Of Duty or Fortnite do not let a player relax with their tensed gameplay and sweaty userbase. In Fall Guys you might find yourself smiling after you lose. The graphics, the objectives are all very simple. You just have to dodge obstacles and reach the crown before others to move forward. It is simple and it makes you laugh. Maybe that speaks for the 100k people who immediately got hooked into the game on the first day.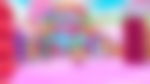 Who all are playing the game?
If you thought I was joking about people ditching Call Of Duty to play this game have a look at what the 100 Thieves owner has to say;
ADVERTISEMENT
Article continues below this ad
While you can expect this hilarious content to come out sometime soon, grab a peek at what Lazarbeam of Fortnite fame is currently grinding,
3 wins in 4 games I am the ninja of fall guys

— LAZARBEAM (@Lazarbeam) August 12, 2020
ADVERTISEMENT
Article continues below this ad
Even World Champions of Call Of Duty can't stop talking about Fall Guys;
Also yes cheating is not cool. Especially in a game as cheerful as this one. If you are feeling bored staying indoors, just hop into a random game of Fall Guys. Who knows even you might need Mediatonic's lockdown therapy?
Trending Stories