Fall Guys Publisher Has 5 Exciting Games Lined Up for 2021
Published 12/31/2020, 7:23 AM EST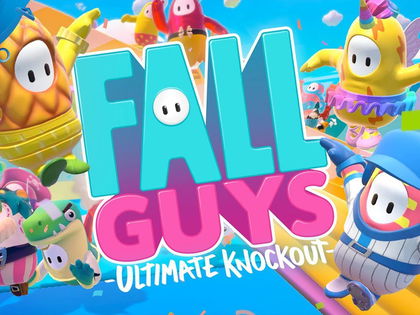 ---
---
2020 has been a wonderful year for game publisher Devolver Digital. Previously, the indie studio had made its earnings from re-releasing classics and some small titles. However, it came out with an unusual Battle Royale game called Fall Guys: Ultimate Knockout in 2020.
ADVERTISEMENT
Article continues below this ad
Fall Guys turned things around for Devolver as it instantly became a huge success among streamers. Players all over YouTube and Twitch were streaming the game and creating content based on it. By the end of 2020, it had also emerged as one of the most successful games on Steam for the year.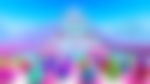 ADVERTISEMENT
Article continues below this ad
With the capital from Fall Guys, Devolver now has a better shot at producing new hits. Therefore, it has already started working with developers and has five new titles planned for a 2021 release. However, apart from these five titles, the publisher has another five unannounced games ready to surprise fans.
What can fans expect from the publishers of Fall Guys in 2021?
As of now, Olija, Shadow Warrior 3, Card Shark, Boomerang X, and Loop Hero are the confirmed titles that Devolver will be releasing next year. Except for Olija, the rest four games will only be available for Microsoft Windows. However, Olija will be a cross-platform title spanning across PC and consoles including the PS4 and Xbox One X.
While most of these games are brand new, the Fall Guys publisher will also offer a sequel for its FPS franchise Shadow Warrior. Shadow Warrior 3 will follow the second edition of the game, which performed decently with critics and fans.
One would have thought this is all Devolver has to offer in 2021. However, the studio clearly has a way of surprising its fans.
ADVERTISEMENT
Article continues below this ad
Which of the five unannounced Devolver Digital games releasing next year is your most anticipated?

— Devolver Digital (@devolverdigital) December 30, 2020
The news comes directly from Devolver through an indirect tweet asking fans about the most anticipated unannounced game from the studio. Attack of the Fanboy predicts that these could be a sequel for classic Devolver titles Enter the Gungeon, Katana Zero, or Hotline Miami. 
ADVERTISEMENT
Article continues below this ad
Just like Fall Guys in 2020 and four of the titles releasing in 2021, these could also be completely fresh. The studio has had a history of offering a wide array of titles to its fans, and there is no reason it should stop now.