Fall Guys: Ultimate Knockout: 'A Global Phenomenon'
Published 08/12/2020, 7:00 AM EDT
By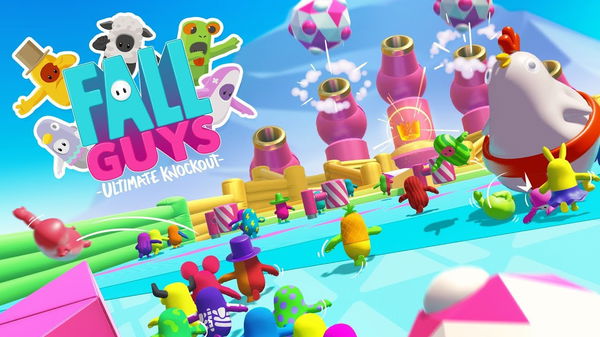 Fall Guys: Ultimate Knockout was the most anticipated entertainment title of this year. Its the talk of the town right now and why not? With peculiar characters with an aim to be the last man standing, this game has all it takes to cause hullabaloo. The characters, the challenges and the colors give a different makeover to the concept of battle royale. The game has become extremely popular. As a result, the game has sold over 2 million copies for PC and is currently trending on Twitch leaving Animal Crossing behind. Unsurprisingly, Fall Guys has become a phenomenon attracting corporate giants who want to be associated with the game.
ADVERTISEMENT
Article continues below this ad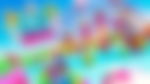 Fall Guys: Ultimate Knockout: Setting a Trend in Motion
ADVERTISEMENT
Article continues below this ad
Just recently, Mediatonic joined hands with Dennaton Games' Hotline Miami with an exclusive costume based on the game., as reported by IGN. You can customize the bean-shaped figures. The concept is very similar to what we have in Fortnite. Each player wants to stand out and a customizable costume is the best way to do so.
Twitter has been bombarded with such bean-shaped costume designs. At the forefront of this movement are the biggest corporate names like KFC, Konami, Walmart, just to name a few. These companies have chosen Twitter as a medium to express their interest in the game. The game is rife with loads of opportunities for crossovers in place. The sheer popularity of the game has set a trend in motion. Corporations all over the world have let the cat out of the bag. They want a piece
ADVERTISEMENT
Article continues below this ad
Plenty of Opportunities for Crossover
Mediatonic has set a precedent for future crossovers by joining hands with Dennaton Games. It's a different take, away from the mundane costume designs that already exist. As a result, these crossovers will provide a different dimension to the game. You need to get your hands on the game to get an idea of what I am talking about. It will be a lot of fun to witness these crossovers.
What are you waiting for? Finish as many challenges as you can to be able to earn these costumes in the future.
ADVERTISEMENT
Article continues below this ad