Fan Criticizes Nickmercs for Not Acknowledging All Donations and Subs; NFL Star Jumps to His Defense
Published 03/07/2021, 5:30 AM EST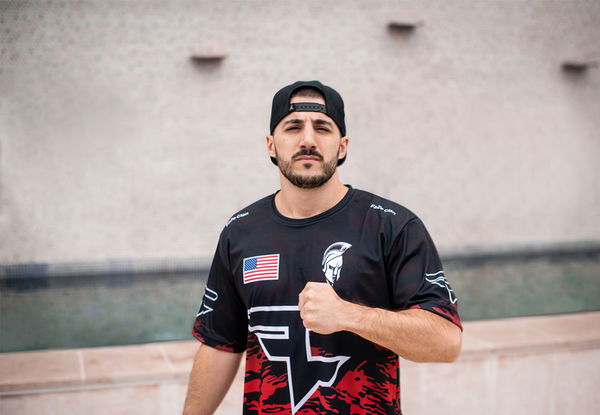 Nick 'NICKMERCS' Kolcheff is one of the biggest streamers on Twitch. Despite streaming on the platform for ten years, the former Gears of War pro, who won three MLG tournaments, has only seen success on the platform in recent years. Despite a brief stint in Halo, NICKMERCS preferred streaming and enjoying the game more than the competitive aspect. Today, he is signed to Faze Clan and has five million followers across all platforms.
ADVERTISEMENT
Article continues below this ad
Jake Lucky comes to Nickmercs Defense
Recently a Nickmercs fan posted a tweet criticizing the streamer for not taking a more active role in acknowledging his donation and sub alerts. The fan implies that Nick and all other 'big' streamers have such large fanbases that they do not feel the need to acknowledge individual patrons.
ADVERTISEMENT
Article continues below this ad
To sum it up, he asks Nick, "What's the point of having alerts if you're not going to acknowledge the people that give you your following?"
Jake Lucky, an eSports commentator, runs the E-sports Talk channel where he plays host while presenting news from the community. When Jake found the video made by the young fan, he responded by tweeting, "This kid legit roasting Nickmercs for not reading every single sub alert, donation, or chat message on Twitch… mindblown."
NFL star joins Lucky in defending Nick
While Nick was more reserved in dealing with the situation, Jake would not let the fan disrespect one of the prominent faces of gaming. He made it clear that if Nick read out all sub alerts, he would have no time to actually play on stream.
ADVERTISEMENT
Article continues below this ad
Since then, Cardinals offensive lineman, Branden Bowen, has shown his support for Nick on Twitter. During the Christmas of 2020, Nickmercs had celebrated his 6th annual MFAM Christmas with a $255K giveaway. The giveaway included items like Bitcoin, Faze Clan merchandise, Beats Flex Headphones, and $100k in cash. Brandon used his tweet to remind people of the instance where Nicks's generosity had shone through.
ADVERTISEMENT
Article continues below this ad
Nickmercs is no stranger to controversy or criticism, and with the MFAM to support the Call of Duty streamer, we can be sure he won't let this get to him and will continue to grow his gaming empire.