Fans Ecstatic as Michael Reeves Returns After 6 Months With a Beer-Pissing Robot
Published 04/11/2021, 10:44 AM EDT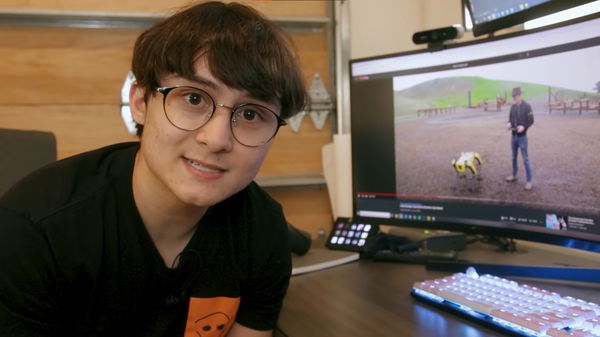 ---
---
When fans talk about OfflineTV, Disguised Toast, and Pokimane are two names that often pop up. But rarely do people talk about the group's tech genius Michael Reeves, partially because he hasn't uploaded content in over 6 months.
ADVERTISEMENT
Article continues below this ad
He finally returned to his channel with a new video involving a very popular Boston Dynamics Robot and some alcoholic beverages.
ADVERTISEMENT
Article continues below this ad
Michael Reeves creates a beer dispensing robot
In recent years, Boston Dynamics has created fascinating robots involving complex technologies such as AI. The company became an enormous hit on YouTube after posting various videos involving many of their creations. One of their more popular creations is a robotic dog called Spot. Recently, the company started selling it to people for use in various fields like construction.
For months, Reeves attempted to get one of these advanced robots from the company. He tried his best to get his hands on them by contacting them through text, e-mail, Twitter but to no avail because they wouldn't sell the robot for personal use.
But upon learning that various YouTubers like Adam Savage got to work with it, he wanted to get back at them. So, when he finally bought one after it became available for the public, he sought revenge by teaching it to piss beer.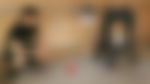 Michael's 'Pissbot 9000'
ADVERTISEMENT
Article continues below this ad
It's rather hilarious to think that Michael used a state-of-the-art robot like the Spot for something as unnecessary as this. He tried to tweak the robot a bit to detect a red cup nearby so that it can piss beer into it. After working on it for days with some ingenious engineering, he finally got a prototype ready that works 'flawlessly' only 35 percent of the time. He even named it the 'Pissbot 9000'. But he wasn't done yet.
He wanted to show the Pissbot 9000 to the Boston Dynamics crew on a zoom call but sadly was ignored by the company. So he went to their headquarters in Boston, taking a tiring 45-hour drive from the OfflineTV house in Los Angeles. He exacted his revenge by getting his robot to piss at their front door.
After a long six months without any content, fans of Reeves will be happy to see him back to his usual eccentric antics. Let's hope he gets back to delivering such content regularly again.
ADVERTISEMENT
Article continues below this ad
Trending Stories