Fans Thrilled as Corpse Husband Joins the Grand Theft Auto RP Server "NoPixel"
Published 05/04/2021, 2:14 PM EDT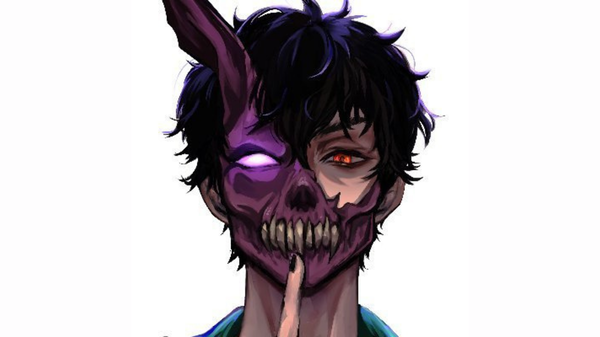 ---
---
Role-Playing servers have become one of the most exciting and popular aspects of Grand Theft Auto lately. Basically, these GTA servers let you play your own story in the game. You get to decide how your gangster/cop life will play out on these servers. This has been all the rage for quite a while now, and one can find almost all the iconic streamers hopping on these servers together to build their own story from scratch. Of all the major Grand Theft Auto RP servers, "NoPixel" is perhaps the most popular right now. Players can encounter the GTA avatars of streamers like Sykkuno, Disguised Toast, Valkyrae, and of course, xQc.
ADVERTISEMENT
Article continues below this ad
The entire concept is extremely interesting, to say the least, and has come to prove itself to be even more popular than Grand Theft Auto Online. The NoPixel server has enough fan following already, and the GTA RP NoPixel streams are one of the most popular streams of the game. However, fans were not ready for the surprise that greeted them on one of Sykkuno's GTA RP streams.
Sykkuno offered fans a real treat on his streams as they saw Corpse Husband pull up out of nowhere on a bicycle.
ADVERTISEMENT
Article continues below this ad
Further reading: Call of Duty Warzone Claims To Have Fixed All Exploitable Areas on New Verdansk
Corpse Husband shows up out of nowhere on Sykkuno's Grand Theft Auto RP stream on NoPixel
The way it seems, Sykkuno had no idea he was about to meet Corpse in the game. However, he was aware of the fact that Corpse intended to try out the Grand Theft Auto RP servers.
We find Sykkuno hanging out with his crew (consisting of yet another famous streamer, Disguised Toast) at their rendezvous when a man dressed in black pulls up on a bicycle. The moment he starts talking, we hear the iconic distorted baritone. Corpse gets serious with his role-play as he introduces himself as "Crops" and goes on to create his own lore.
ADVERTISEMENT
Article continues below this ad
This comes as a joyful surprise to fans, as Corpse had stated earlier, that he was about to take some time off streaming. Although he had not specified the length of his break, fans had not seen him streaming for a while. Seeing him on the NoPixel server resulted in a lot of positive messages from fans, much like this one.
hey crops !! i hope you enjoyed your first day on the nopixel gta rp server. im glad u got to meet great people on the server, and hope u have had fun interacting with the characters 🙂 (your fit is so fireeee tho!!!) @Corpse_Husband @CORPSE pic.twitter.com/tVaNbYhtXZ

— jasfer (@comicorpse) May 4, 2021
ADVERTISEMENT
Article continues below this ad
The immense popularity of the Grand Theft Auto Online servers is probably what is keeping Rockstar from releasing a new GTA title. However, fans still have hope for a sixth GTA game soon.