Fans have right to protest against UEFA – Pellegrini
Published 11/03/2015, 8:24 AM EST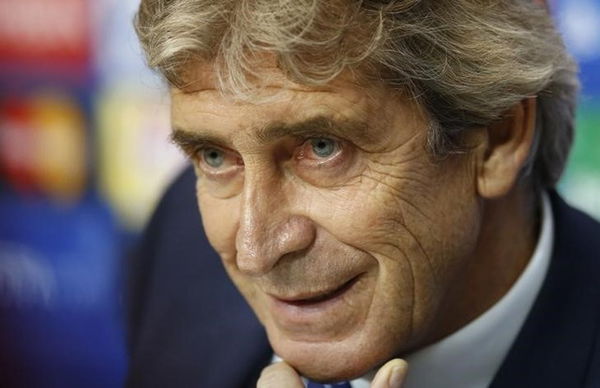 ---
---
REUTERS – Manchester City supporters have the right to boo the Champions League anthem to express their dissatisfaction with European football's governing body, manager Manuel Pellegrini has said.
ADVERTISEMENT
Article continues below this ad
UEFA launched disciplinary proceedings against City under regulations concerning the "disruption of the competition anthem" after fans jeered while it was played before the Premier League club's 2-1 home win over Sevilla on Oct. 21.
"I think everyone has the right to boo or protest on different things," Pellegrini told reporters ahead of Tuesday's return game in Spain.
ADVERTISEMENT
Article continues below this ad
"If they boo then they feel there's something UEFA is not doing right."
The Chilean's comments come in the wake of club captain Vincent Kompany describing UEFA's investigation as "a joke".
"There is nothing holy about the Champions League anthem," the Belgium defender had said.
We have played many games in Europe where there has been racial abuse — we have had to put up with it."
City's fans are frustrated with UEFA over the organisation's decision to play a Champions League match against CSKA Moscow behind closed doors last year because of a series of offences, including racial abuse, from the Russian club's fans.
ADVERTISEMENT
Article continues below this ad
City supporters who paid to travel to Moscow for the game were not compensated by UEFA, while some CSKA fans were reported to have attended the fixture.
City supporters are understood to have regularly booed the Champions League anthem over the past year.
UEFA's disciplinary body will consider the case against City on Nov. 19 and a charge could follow.
ADVERTISEMENT
Article continues below this ad
(Reporting by Simon Jennings in Bengaluru; Editing by John O'Brien)