Fans Shocked as Twitch Bans Disguised Toast Temporarily For Hateful Content
Published 04/25/2021, 7:33 AM EDT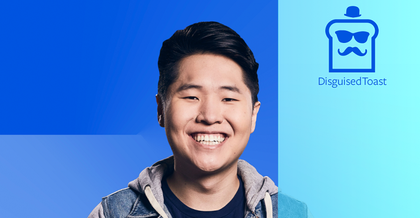 ---
---
Facebook Gaming secured the services of Disguised Toast a while ago, a move that benefitted both parties immensely. However, Toast still comes around to stream on Twitch once in a blue moon. This kept his 1.8 million followers on the streaming platform happy as he continued about his business on Facebook.
ADVERTISEMENT
Article continues below this ad
Unfortunately, following a slip up on his end, Twitch has banned Disguised Toast temporarily. While it is not a major loss for him since Twitch was never his primary streaming platform, fans are still shocked. Toast recently took to Twitter to share the email from the Amazon-owned website detailing his ban.
Once again, Twitch pulled its classic move of leaving the reason for a ban ambiguous. The email lists 'Unmoderated Hateful Content' as the reason behind Disguised Toast's ban. But what constituted this hateful content is something Twitch has left up to Toast to figure out.
ADVERTISEMENT
Article continues below this ad
Got a temp ban from Twitch.

Not a big deal since I don't usually stream there but does mean I have to avoid playing with any friends streaming for a few days. pic.twitter.com/ouqLE0897H

— Disguised Toast (@DisguisedToast) April 25, 2021
According to Toast, it might be a YouTube clip that he watched on his live stream. The clip contained multiple slurs that a toxic player used against Disguised Toast in the past.
Didn't get a specific reason but if I had to guess: I was watching an old twitch clip of mine that includes a toxic player using the f slur against me.

Will try to be more careful in the future.

— Disguised Toast (@DisguisedToast) April 25, 2021
Disguised Toast will have to take a break from playing with Twitch friends
Previously, Twitch updated its suspension policy to restrict partners from featuring banned/suspended streamers. This took place after Dr Disrespect played with Nadeshot during Vikkstar's Warzone tournament. However, this policy is also going to affect Disguised Toast.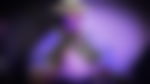 Many of Toast's friends, including Sykkuno and Pokimane, stream exclusively on Twitch. Moreover, a majority of OfflineTV members also stream on Twitch. Sadly for him, his friends, and his fans, he won't be able to stream with any of them until Twitch lifts his ban.
Similar to the reason behind his ban, Disguised Toast also doesn't know how long his ban will last. The email from Twitch doesn't specify any time limit for the same.
ALSO READ: Disguised Toast Explains How Toxic Twitch Streamers Are Not Being Real
Twitter reacts to Twitch banning Toast
Disguised Toast isn't sweating a lot about his ban, but the community certainly feels it is a bit too much. Toast has often talked about how much freedom he has while streaming on Facebook Gaming. Things like this would probably have not gotten Toast banned on Facebook, and that is something that has annoyed fans.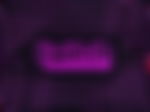 Mizkif even joked how Toast should join a different platform and leave Twitch.
Bro you shouldn't take this kind of stuff you should go to another platform

— Mizkif (@REALMizkif) April 25, 2021
One Twitch stream and they get butt hurt. Xqc allows way worse stuff from his chat. You know this is because Twitch staff hates the fact you can stream on FB. They want to partner you so they can control all your viewers and not give you the ability to outsource potential money.

— Santos Preciado (@SantosPreciado4) April 25, 2021
ADVERTISEMENT
Article continues below this ad
ADVERTISEMENT
Article continues below this ad
While the ban is nothing but a minor scratch on the streaming career of Disguised Toast, he has said that he will be more careful moving forward. Clearly, he doesn't want to miss out on the opportunity of playing with his friends.