Far Cry 6: BTS Footage Shows the Development of Giancarlo Esposito's Character Antón Castillo
Published 04/27/2021, 1:24 PM EDT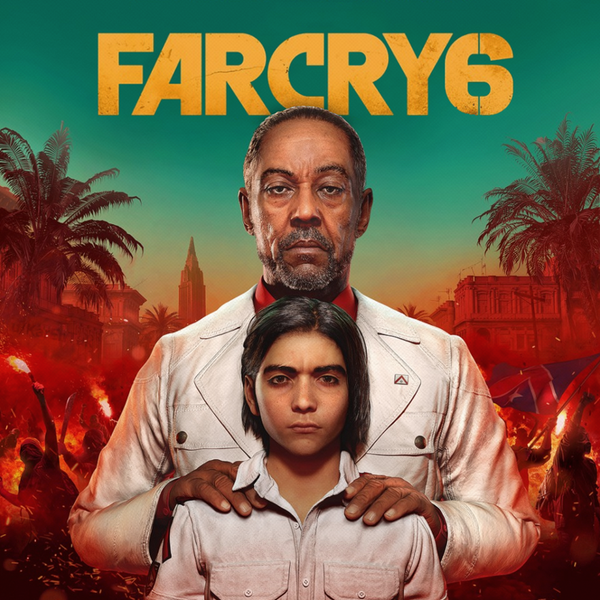 Almost a year ago, Ubisoft announced Far Cry 6 with a reveal trailer. The latest iteration of the popular action adventure game is the series' first title since the release of Far Cry New Dawn. The trailer showcased a lot of cool sequences synonymous to the franchise, with explosions and debris flying all over the place. But the cinematic's biggest attraction was the introduction of Giancarlo Esposito's character, Antón Castillo.
ADVERTISEMENT
Article continues below this ad
Fans loved the brilliant graphics that captured the emotions of the celebrated actor. He has performed in countless TV shows such as Breaking Bad, The Mandalorian, Better Call Saul and many more. One studio working on the title showcased the behind the scenes of bringing Giancarlo's character to the virtual world of Yara.
ADVERTISEMENT
Article continues below this ad
Giancarlo Esposito becomes Antón Castillo in Far Cry 6
Visual Effects Studio Unit Image, which is based out of Paris, worked with Giancarlo to bring his character to the game. The company used modern technologies such as Motion Capture, VFX, and many more to make Esposito look as realistic as possible. Fans can see him wearing a mo-cap suit in the video for motion capture. The clip also showcases the technology capturing the movement in his facial muscles during basic activities like talking and smoking.
Along with that, they also showed the different layers of graphics and details that go into making his character. This includes layers of textures, lighting, and other pre-production clips. Fans can also see some of these effects being applied to Antón Castillo's son, Diego, played by Anthony Gonzalez.
ADVERTISEMENT
Article continues below this ad
The story of the game
Giancarlo Esposito plays the character of Antón Castillo, also known as "El Presidente". He is the dictator of a Caribbean Island called Yara, and he is facing constant threats of democracy from his subjects. Players will take on the character of Dani Rojas, a Yara native who wants to set his nation free. Esposito is the game's main villain, while Rojas is the protagonist who wants a revolution in his country.
ADVERTISEMENT
Article continues below this ad
Ubisoft has revealed little about the game other than the reveal trailer released almost 9 months ago. Fans have waited patiently for a release date, following multiple delays, and they hope they get more information about it soon.