Mavericks Rightaway : Fastest to 100 Test Wickets
Published 10/09/2017, 5:51 AM EDT
By

Follow Us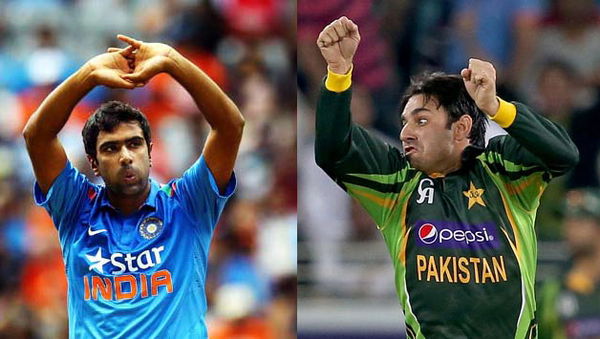 International test cricket may be a step too far for some, but others find it within their comfort zone. "From our broadcasting box you can't see any grass at all. It is simply a carpet of humanity." once said the great Richie Benaud. Conditions play a huge role, but the likes of Ravi Ashwin, Mitchell Starc or Dale Steyn overcame them. They fought hard and took their skills to new heights and claimed many wickets.
America's Favorite Video Today
They test batsmen from around the world with pace, swing and guile. Making an impression early is no easy task at all. Even some of the greats of the game didn't hit the ground running either. However, our primary focus is now on the ones who shone through their initial part of the career. They reaped rich rewards, none better than their best for their country. Here's a look at the fastest individuals to 100 test wickets from each Test-playing nation.
Mohammed Rafique ( Bangladesh) – 33 tests
ADVERTISEMENT
Article continues below this ad
Bangladesh spinner, Mohammed Rafique has had an exceptional career in Test cricket with 100 wickets from 33 tests. Rafique was by far the best bowler in Bangladesh cricket over its development years. He has excelled time and again in a side which actually didn't posses enough quality to win games. But the man from Dhaka played his heart out for his country. He might actually be responsible for some of Bangladesh's famous wins in tests and the ODIs. Rafique was also the first Bangladeshi to get 50 wickets in Tests before reaching his landmark of 100 test wickets.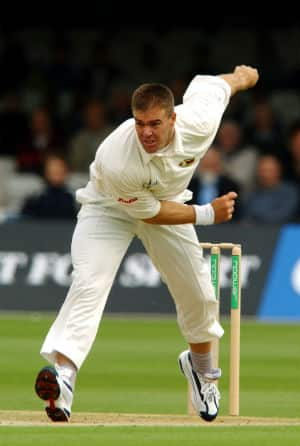 Heath Streak is one of the greatest all rounders of the Zimbabwean dream side. He has  the honour of being the fastest to 100 test wickets for Zimbabwe. However, Streak is the only Zimbabwean to pick a 100 test wickets. Streak's record of 216 test wickets from 65 matches makes him one of the Zimbabwean greats of the game. The late 90s saw the Zimbabwean dream team take shape with Streak and the Flower brothers. They played crucial roles in some of Zimbabwe's greatest test victories. However, the retirement of many senior Zimbabwean players meant that the African nation almost had to start from scratch. So Heath Streak and others had to take up the cudgels.
One Sri Lankan on this coveted list is none other the Wizard Muralitharan himself. With 800 wickets to his name, Muralitharan is the undisputed best spinner of the modern era. Murali made an impression very early in his 19-year career by impressing in his debut series against Australia in 1992. He picked just 4 wickets in the 2 test series, pundits touted him as something 'big' in Sri Lankan cricket. The smiling assassin went a step further by joining the legends of the game itself. Muralitharan was at home in the sub-continental conditions where he was almost unplayable at times, picking wickets in heaps. Murali reached his 100 test wicket against the Kiwis in 1996. Since then there was no looking back for this man from Kandy.
The steady rise of Kiwi Cricket almost went unnoticed. However, speedster Trent Boult's contribution towards it has already been widely acclaimed. Boult has had a stellar 2015 and has become the strike bowler for the Kiwis in  all the three formats. Test cricket seems to bring out best in him as he romped to 100 test wickets in just 25 tests. Boult has grown immensely in stature and is ready to take over as the leader of the New Zealand attack. He has developed his game beyond line and length and varying his pace. These facets have become his potent weapons off late. When conditions aid his bowling, Boult can be lethal and his 142 wickets from 37 tests stands testimony to it. Boult also performed exceptionally and almost won the Day Night test for New Zealand after his match figures of 7/101.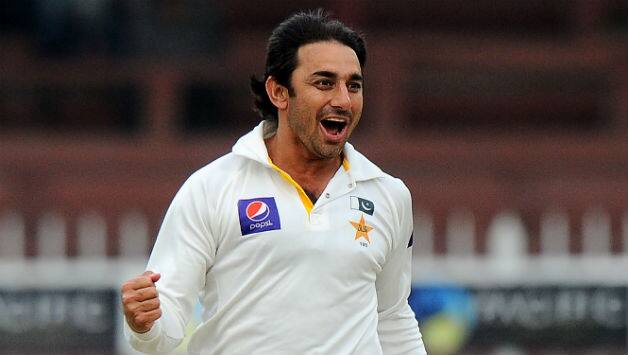 India's neighbor, Pakistan produces fast bowlers in bulk and have been successful in producing quality spinners with almost super human abilities. Abdul Qadir and Saqlain Mushtaq stand testimony to this claim. These 'mystery' spinners can dismantle batting line ups in a jiffy in almost all conditions. However, none of these greats made a solid initial impression as well a certain Saeed Ajmal. Making his debut against Sri Lanka inn 2009, he instantly caught the eye with his variety.
His doosra control was the main focus as he bamboozled batsmen time and again to pick up his maiden five wicket haul. Ajmal went from strength to strength and reached his peak in 2013-14. But his sky-rocketing career was dashed by illegal action allegations and he was subsequent banned. However Ajmal came back with a revamped but ineffective doosra, which led to his poor performances in 2015. As a result of this, he was omitted from the Pakistani national side. Ajmal's record however speaks for itself (178 wickets from 36 tests), and the cricketing world hopes to see this mercurial spinner back in international action sooner rather than later.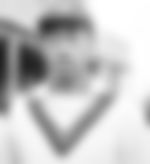 The Caribbean nations play their cricket with a certain amount of flair and they started doing so as early as in the 1950s, when they beat a strong England side in their own backyard courtesy of a special player in Alf Valentine. The Windies showed incredible world dominance in the 70s and the 80s with their fast bowling. The likes of Roberts, Holding and Co had Alf Valentine to look up to. Valentine breached the 100 wicket mark in just his 19th test, the fastest ever by a West Indian and had a remarkable career 139 wickets from 36 matches. In a phenomenal start to his career, Alf Valentine was the cheif architect of the 'Caribbean Uprising' with 33 wickets in his first 4 matches against England paving the way to a historic series triumph for the Windies and a start towards something special.
Yet another impactful player, this time around for the Proteas was Vernon Philander or the 'Big Vern' as he was fondly called. Philander burst on to the test scene with some high quality performances of 5/15 on his debut and then 6/44 against the likes of Australia and New Zealand respectively . His incessant seam up line and length bowling worked wonders especially in the South African conditions. With the likes of Dale Steyn and Morne Morkel around, Vernon Philander outshone these modern greats en route his way into the fastest to 100 wickets club in phenomenal fashion. Philander continues to excel at the test level, but the 30 year old  from Cape Town is battling injuries and could be tested further in his stellar career so far.
The Indian repesentative on this coveted list is none other than the mercurial  Ashwin. With almost no introduction needed about this spinner from Chennai, Ashwin continues to make in-roads into the veneer of international cricket in fine style. Having a phenomenal 2015 might have been Ashwin's crown jewel in his glittering test career, but the period from 2011-13 saw the offie run his way through the visiting teams, paving way for India winning almost all of the home test series comprehensively. Achieving the historic feat in 2013 against the West Indies in Mumbai, Ashwin promised that more would follow and he might be living on his lines as he chases some serious cricketing glory. Already touted to become a legendary spinner, Ashwin's 176 wickets from 32 tests might just launch into the oblivion of success.
ADVERTISEMENT
Article continues below this ad
Yet another product of the legendary Aussie-English rivalry- Charlie Turner galloped to the 100 wicket mark in as few as 17 tests. With a sensational 6/15 on his debut, Turner broke the English batting line up at the SCG . In a thrilling timeless test that finished in just 3 days, Turner's stellar show with the ball was in vain as England clinched the test by 15 runs, however an Aussie sensation was born.
Turner's biggest contribution came in the 1892 home Ashes series where his 16 wickets in the test matches, ensured Australia to win the Ashes after consecutively losing it five times. In what was an eventful career, Turner quit the game after just 17 tests for unknown reasons, but not before bettering the Robert Peel's Australian record for the best average of 16.81, with a breath-taking 16.53. Although Turner picked just 101 wickets for Australia, in all first-class matches Turner is credited with 1,061 wickets at just 13 runs each.
ADVERTISEMENT
Article continues below this ad
The pioneers of the gentleman's game had to have an incredible rookie, and it presented itself as the great George Lohmann. Touted as a rare talent Lohmann played for England in just 18 tests, before his unfortunate demise at the age of 36. The man from Surrey, played only the Australians from 1886 to 1896, tormenting the opposition time and again with his late movement. Reaching the coveted 100 wicket mark in just 16 test matches, George Lohmann is still an undisputed great of the game, with none breaching his 119 year old record. Such is the distinction of this special English cricketer who almost inspired the trend of sharp late movement with the new ball, making it a potent weapon in a batsman's game even to this date.
Providing feedback will help us make your experience better.
Enjoyed Your Read? Let us know how likely you are to recommend EssentiallySports to your friends!