Top 10 Fastest double centuries
Published 01/03/2016, 2:11 PM EST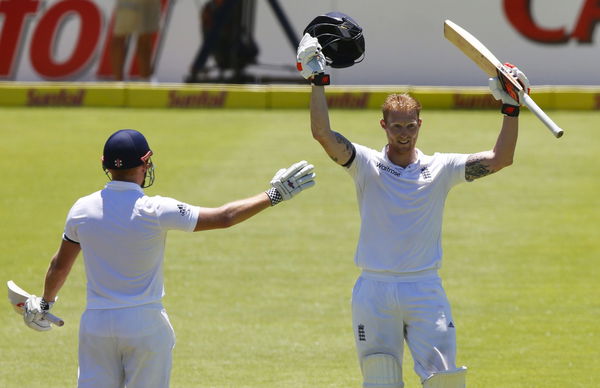 ---
---
Today Ben Stokes hits the 2nd fastest double century by making 258. So we at Essentially Sports bring to you the top 10 fastest double centuries in International Cricket:
ADVERTISEMENT
Article continues below this ad
Back in the summer of 2004, Virender Sehwag became the Sultan of Multan when he showed the world the damage he can cause with his style of cricket in the longer format of the game. Virender Sehwag has carved a niche for himself in world cricket with his great hand-eye coordination and stand and deliver policy. He was India's most destructive opening batsman of the modern era. He was a  fierce cutter of the  ball. It was his strike-rate of 82.23 even in Tests which separated him from other openers of his time. It was a first day blockbuster by Sehwag as not only did he score a 222 ball double century but he also went on to score a 375-ball 309 in the first innings in Multan and helped India post a mammoth total of 675/5 dec. The innings was also famous for Sehwag's pep talk to Shoaib Akhtar -"Beta beta hota hai, baap baap hota hai", when he was referring to Sachin Tendulkar hooking the Rawalpindi Express for a six.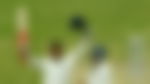 ADVERTISEMENT
Article continues below this ad
Sir Ian Botham was one of the most feared players during his days because of his ability to turn any bowling attack to shreds on his day. Unfortunately for the Indians, 9 July 1982 turned out to be that day as he took apart the Indian bowling line up as he marched to his solitary double century of his career that too off 220 balls. Botham took a special liking for Kapil Dev and Dilip Doshi and none of the bowlers were spared. He hit 19 fours and 4 sixes on his way to a double century at the Oval. However the Indians got their game together and ended it as a draw.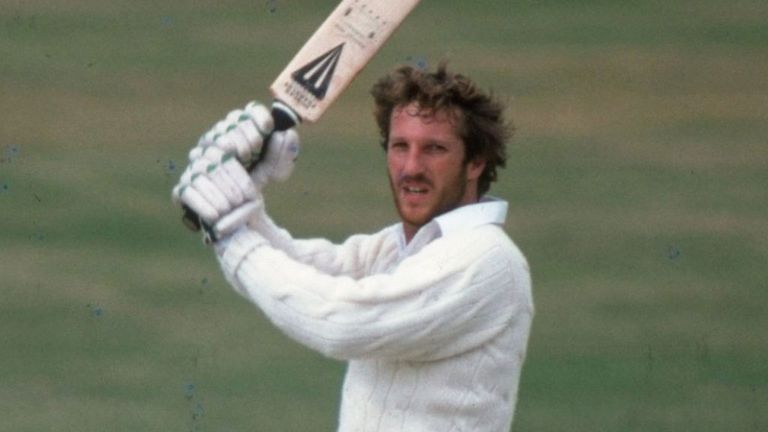 On February 23, 2002. Adam Gilchrist launched one of the most brutal assaults ever witnessed in world cricket at the Wanderers on the South African bowling attack consisting of Allan Donald, Andre Nel, Makhaya Ntini, Jacques Kallis and Shaun Pollock to make his way to a thundering double hundred. The bowlers had to face the bazooka of a bat that Gilchrist was carrying as the ball disappeared to all parts of the ground. Gilchrist reached a well paced fifty in 89 balls with six fours and a six. After reaching fifty, Gilchrist stepped up the tempo as the second fifty came off just after 32 balls containing six more boundaries and two sixes. He even sent part time medium pace of Neil McKenzie out of the park while he was batting on 136 as he smashed him for 2, 4, 2, 6, 2, 4 . To this, Wisden remarked, "Gilchrist was playing with them like a cat keeping a half-dead mouse alive for entertainment."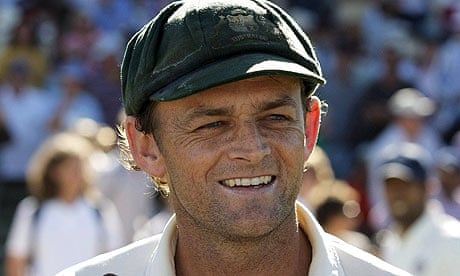 Herschelle Gibbs made 228, his highest Test score, in 383 mins off 240 balls at Cape Town. He hit 29 fours and six sixes, five of them against Saqlain Mushtaq. Pakistan had a weakened bowling attack which lacked Wasim Akram, Shoaib Akhtar and Abdul Razzaq. Gibbs was put down twice on 29 and 99. Luck continued to be with him as Gibbs also survived a close leg before wicket appeal before going to his eighth Test hundred off 125 balls with 14 fours and two sixes. Gibbs reached his second Test double century off 211 balls making full use of the let offs.
The Nawab of Najafgarh makes it on the list again. The best part of his batting is that he always goes on to score big after getting a start. In 2008, South Africa amassed a mammoth 540, a brilliant 159 from Hashim Amla paving the way for a big total on the placid Chennai track. Sehwag led India's response to the huge total with his belligerent stroke-play,ensuring India a steady start by  reaching his half century on the same day. Then it was Sehwag all through out on day 3. None of the bowlers were spared. South Africa received no respite even after getting Wasim Jaffer out as in came Rahul Dravid, who also hit a ton. Virender Sehwag got to his hundred off 116 balls. He then accelerated and was registered the fastest triple ton, off just 278 balls. His innings of 319 included 42 boundaries and 5 sixes.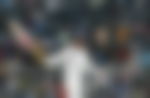 The dashing Kiwi opener made a quickfire 188-ball 202 against Pakistan. His innings included 21 fours and 11 huge sixes to help his team set a massive 637 on the third day of the third Test at Sharjah in 2014.This also happened to be McCullum's third double-hundred in a year, making him the fourth batsman to do so. He dedicated his innings to Phil Hughes and said "You are all in our thoughts, our hearts and in Phil's case, our memories".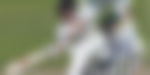 The Swashbuckling batsman again finds mention in the list. Records continued to tumble at the Gaddafi Stadium in Lahore in 2006 as Virender Sehwag and Rahul Dravid led the Indian innings in response to 679 set by Pakistan and led India to 403 for no loss.
With Sehwag at the crease India was cruising alone at an astonishing run-rate of 5.4. Sehwag muscled his way to his hundred, which also happened to be the fastest by an Indian opener and hit 46 balls to the fence  making his way to 204. He was dropped twice on 125 and 199.He missed a few but rarely did any of this matter. He blunted the Pakistani bowling attack consisting of Shoaib Akhtar, Mohammad Sami, Rana Naved-ul-Hasan and Danish Kaneria. Dravid's was an innings in contrast. He was absorbing the pressure before opening up with style – however it should be gauged on the controversial events that went before. Opening for the ninth time in a Test, he was composed against the fast.
The legend again finds himself in the list, this time at no 3. His theory of minimum footwork and maximum balance helped him appear 4 times in the list. It was the third Test against Sri Lanka at the Brabourne stadium in Mumbai in December 2009. Sehwag went ballistic and pulverized the Sri Lankan team. He maintained an amazing strike rate of 115.35 and took on the likes of Muttiah Muralitharan, Nuwan Kulasekara and C Welagedara smashing them all over the park to score 293 off just 254 balls, which included 40 hits to the fence and one over it.
Not only did he help India beat the visitors by an innings and 24 runs, his innings also helped India gain No. 1 ranking in tests.
For Sehwag, it was the second time he crossed the 250 mark (besides his two triples of course) – after his 254 against Pakistan in Lahore and also set the record of scoring the most runs by an Indian in a single day.
Ben Stokes today hit the fastest double century for an English player and the second fastest in history against South Africa at Cape Town. The all-rounder raced to 200 in 163 balls to beat Ian Botham's 220-ball double century England record. He smashed spinner Dane Piedt for 16 in three balls, as he moved from 150 to his double century in just 28 deliveries . He also scored 130 runs, more runs than any other player in a pre-lunch Test session. He even became the fastest ever 250 in Test cricket.
ADVERTISEMENT
Article continues below this ad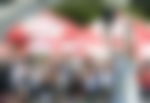 On March 16, 2002, Nathan Astle smashed the fastest double century in Test cricket against England at Christchurch. Chasing an improbable target of 550 in the fourth innings, Astle's counter attack made England nervous and gave them a few scares. He sent the ball to all corners of the ground. The 150 came up off only 136 balls . It also took him only 39 balls to move from 100 to 200.
ADVERTISEMENT
Article continues below this ad