Fastest Fifties in One-Day Internationals
Published 07/16/2015, 9:45 AM EDT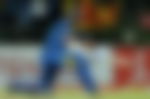 ---
---
Kusal Perera scored the second fastest half century in One-Day International cricket yesterday, joining countryman Sanath Jayasuriya. AB de Villiers holds the record for being the fastest to fifty runs in ODIs. Take a look at the fastest fifties in ODIs:
ADVERTISEMENT
Article continues below this ad
1. AB de Villiers (South Africa), 16 Balls, Johannesburg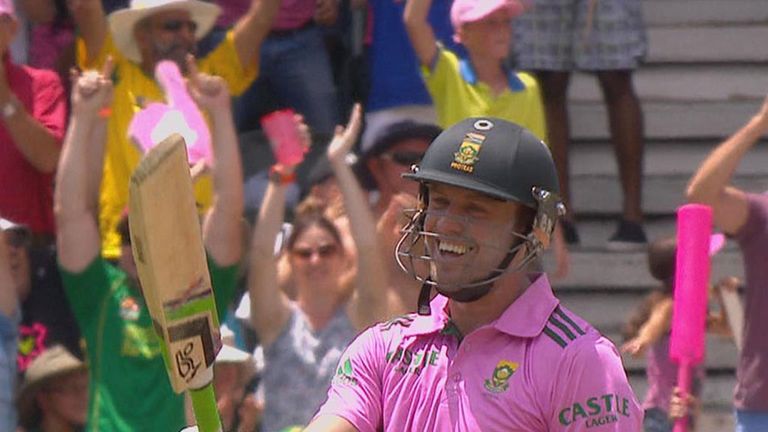 One of the most phenomenal innings ever played in international cricket, the South African superman raced to his fifty in just 16 balls against West Indies earlier this year, before smashing the fastest century record by 5 balls – completing his historic hundred in 31 balls. His innings of 149 off 44 balls included 16 sixes and 9 fours.2. Sanath Jayasuriya (Sri Lanka), 17 Balls, Singapore
ADVERTISEMENT
Article continues below this ad
Sanath Jayasuriya scored the then fastest fifty in ODIs in 1996 against Pakistan in the Super Cup final. He scored 76 runs off 28 balls, and the innings included 8 fours and 5 sixes. However, Sri Lanka could not manage to win that match, losing the match by 43 runs while chasing a target of 215.3. Kusal Perera (Sri Lanka), 17 Balls, Pallekele
Kusal Perera's innings yesterday showed that the 24-year old Sri Lankan batsman has much potential to play for Sri Lanka over the coming years. He emulated his idol, Sanath Jayasuriya, by scoring his fifty in 17 balls, with his innings ending at 68 runs off 25 balls with 2 sixes and 13 fours.4. Simon O'Donnell (Australia), 18 Balls, Sharjah
Before Sanath Jayasuriya, the record for fastest fifty was held by Simon O'Donnell of Australia, who took just 18 balls to reach the score against Sri Lanka in 1990. He scored 74 off 29 in that innings, with 4 fours and 6 sixes. Australia ended the innings at 332 for 3.5. Shahid Afridi (Pakistan), 18 Balls, Nairobi
In his first ODI innings, Shahid Afridi stunned the cricket world with a 37-ball century. He got to his fifty in merely 18 balls, in an innings in which he clubbed 11 sixes and struck 6 fours. Pakistan scored 371 in that match.6. Shahid Afridi (Pakistan), 18 Balls, Colombo
In another of his explosive knocks, Shahid Afridi romped over the Netherlands bowling attack with 6 sixes and 4 fours in his innings of 55. This helped Pakistan chase the small target of 137 in 16.2 overs.7. Glenn Maxwell (Australia), 18 Balls, Bangalore
The swashbuckling Australian batsman took just 18 balls to complete his half century against India in 2013. He scored 60 off 22 balls in that innings, hitting 7 sixes and 3 fours, but this was not enough to chase down a formidable 383 total.8. Shahid Afridi (Pakistan), 18 Balls, Mirpur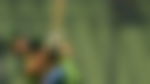 In Asia Cup 2014, the experienced man did just what was required of him. Afridi's 25-ball 59 helped Pakistan chase the target of 327 runs set by Bangladesh. He hit 7 sixes and 2 fours in that innings.9. Brendon McCullum (New Zealand), 18 Balls, Wellington
ADVERTISEMENT
Article continues below this ad
In this year's World Cup, McCullum looked at his explosive best, as he scored the fastest fifty in World Cup history. His innings of 77 off 25 balls, was studded with 7 sixes and 8 fours and helped New Zealand maraud England in just 12.2 while chasing 124.
ADVERTISEMENT
Article continues below this ad