"Favors the Servers": Novak Djokovic Reviews New US Open Court as a 'Lot Quicker'
Published 08/26/2020, 9:32 AM EDT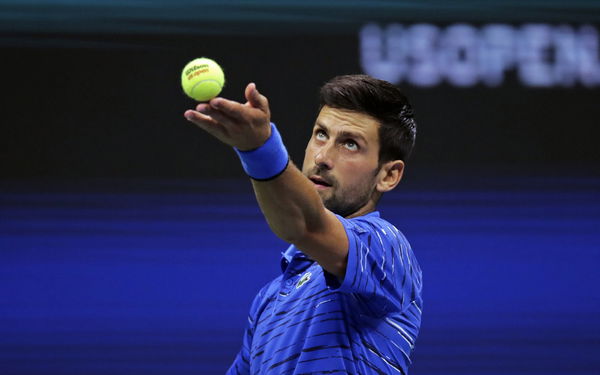 ---
---
World number one Novak Djokovic has given his verdict on how the court speed is affecting serves at the US Open's venue. Djokovic produced two strong results so far at the Western and Southern Open. He battled neck troubles in his opening match against Ricardas Berankis. On Tuesday, he sailed past Tennys Sandgren to reach the quarter-final.
ADVERTISEMENT
Article continues below this ad
Among the many changes this year, players had to adjust to the court speed in New York. Earlier, after his first match, Novak Djokovic said that the courts are a lot faster now at the USTA Tennis Center. After his match against Sandgren, Djokovic said that the courts are 'very fast' this year and favors the big servers.
How new courts are helping big servers, as per Novak Djokovic
ADVERTISEMENT
Article continues below this ad
"Not really slightly, it's a lot quicker. I don't know whether it's the company that changed that makes the courts or something else. But it's obviously quick and favours the servers obviously," Djokovic said in his on-court interview.
It is indeed the company that makes courts that has changed. The courts for the US Open are new Laykold courts that the USTA is using for the first time in New York. We now have a good idea of what the new courts have to offer.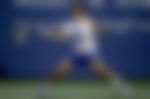 "If serve is huge, if you can serve well and hit your spots, you know, its tough. Guys like Raonic, Isner, my next opponent Struff. Hopefully I'll be able to read his serves, return well, and have accuracy on my serves trying to hold my service games," he added. "It happens very quickly. So you got to be alert. You got to bring the right intensity," Djokovic concluded.
ADVERTISEMENT
Article continues below this ad
Big servers vs accurate servers
After his first match, Djokovic said that the courts are 20-30 percent faster than before. On Tuesday, he mentioned players like Milos Raonic, John Isner, and Jan-Lennard Struff that will like this change. But along with big servers who have pace on their serves, even the accurate servers can be tough to return against on these courts.
ADVERTISEMENT
Article continues below this ad
Novak Djokovic is one of those players with an accurate serve. And that showed in his match against Sandgren as Djokovic produced good numbers behind the serve. The same courts will also be in play at the US Open, where Djokovic is the favorite for the title.