FaZe Bronny Sidelined From Twitch Rivals
Published 09/06/2020, 11:23 AM EDT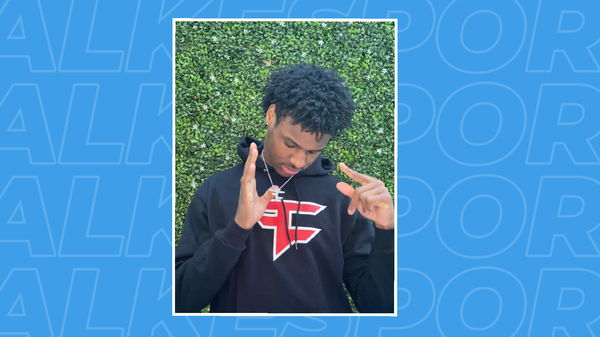 It's only been days since one of the biggest prospects of the NBA signed for FaZe Clan. Bronny James made headlines after the Esports organization signed him. However, reports have come in that he will not be taking part in the upcoming Twitch Rivals Warzone event.
ADVERTISEMENT
Article continues below this ad
Bronny James sidelined
FaZe Bronny James is not able to compete in his first Twitch Rivals Warzone event supposedly due to age restrictions.

— Jake Lucky (@JakeSucky) September 5, 2020
ADVERTISEMENT
Article continues below this ad
The news was brought in by Esports Talk Reporter Jake Lucky on Twitter. The supposed reason behind Bronny not being able to take part is due to age restrictions. The 15-year-old is still a high school student who just completed his freshman year at Sierra Canyon.
Bronny has a decent following on Twitch boasting over 300,000 followers. He is also an avid gamer who regularly streams Fortnite, Warzone, and NBA 2K.
Bronny's role at FaZe still hasn't been clearly specified. It is unlikely that he'd be competing professionally for the organization. Now, with the age restriction on one side, he'll be missing out on quite a bit.
For the time being, he will mostly be a content creator for FaZe Clan. With big names being a part of their rosters from time to time, FaZe is definitely on a roll at the moment.
Simmons will take part in Twitch Rivals
ADVERTISEMENT
Article continues below this ad
Twitch Rivals: FaZe Face-off will feature some other big names. Philadelphia 76ers star Ben Simmons will be a part of the tournament alongside other celebrities such as Josh Hart and Zach LaVine.
ADVERTISEMENT
Article continues below this ad
It is an interesting take as Simmons originally joined FaZe as an investor. Now, he looks to play a bigger role, and FaZe Simmo's jump into the competitive scene would be a sight to watch. "My role with FaZe now goes much deeper than the initial investment. I am going to bring it back to Australia and bring an international side to it. I also want to bring more kids into it," Simmons told Forbes.
Twitch Rivals: FaZe Face-Off Ft. Warzone kicks off on September 17 and the usual FaZe members will be taking part with FaZe Simmo. A massive prize pool of $75,000 is up for grabs. Tune into Twitch Rival's official channel on September 17 to watch the entire event live.