FC Barcelona Owes a Debt of Nearly 888 Million Euros
Published 07/13/2019, 9:51 AM EDT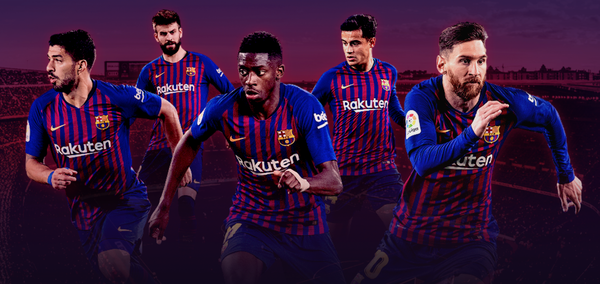 ---
---
FC Barcelona are in a heap of trouble as club debt has seemingly been triggered by the La Liga giants. This will likely be a key factor in future decisions and it is imperative that Camp Nou's new recruits must deliver and fast.
ADVERTISEMENT
Article continues below this ad
One of the main issues is the Espai Barça stadium which is expected to be completed in 2021. Unfortunately, according to the latest information, it will not be ready until at least 2023. The disbursement involved in remodelling the stadium and other amenities will shoot up to 600 million euros.
Now, another new problem has arisen, namely dealing with the new signings and the ageing squad. Proving this point is the fact that Lionel Messi will turn 32 next summer. Luis Suárez and Gerard Piqué are also of the same age. Meanwhile, Sergio Busquets and Ivan Rakitic are 30, with Jordi Alba at 29.
ADVERTISEMENT
Article continues below this ad
FC Barcelona boasts of the most income in the world, according to their own bosses. They earn more that any other sports team in the world, not just in football but also the likes of NBA or other sports disciplines.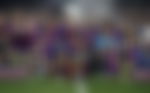 This sum was estimated in accordance with the new budget put forward by the board of directors. The presented budget is expected to breach the 960 million euro mark at the end of the year.
However, the relentless rise in debt is a cause for alarm, as the total amount owed by the club is 888 million of euros. This gross debt was registered on June 30, stemming from long-term debt, provisions, short-term accruals and short-term debt.
ADVERTISEMENT
Article continues below this ad
Outstanding loans receivable from current assets (236) and financial assets (148) amount to 384 million of euros.
Upon subtracting the debit from the debt is a figure of 504 million euros, which is the net debt facing FC Barcelona.
Revenues are important, but a debt of this magnitude does little to contribute to the club's stability. This is especially when the club has only 40 million euros in cash. FC Barcelona planned to reduce the debt to 200 million, but the opposite occurred.
ADVERTISEMENT
Article continues below this ad
Transfers of Ousmane Dembelé and Philippe Coutinho also contributed to the inflation. In fact, the club still owes Liverpool 93.3 million for the Brazilian, who has struggled so far.