Fedal: Will the wait get over?
Published 10/31/2015, 7:04 AM EDT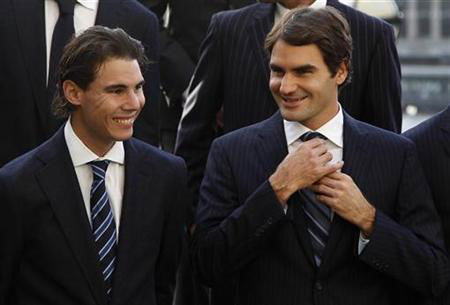 ---
---
You may not have witnessed a raging Spanish bull destroying everything that came in front of him, but watching Rafa defend his crown at Roland Garros is pretty much the same thing.
ADVERTISEMENT
Article continues below this ad
You were definitely not lucky enough to watch Vinci create a masterpiece, but ever wondered how fortunate you were to watch Federer play a backhand down the line winner- serene!
And there's no occasion better and greater than the one, when these two tennis legends step on the court to face each other. While the former may have the measure of the mighty Swiss, it still turns out to be the most highly anticipated clash of our game. But it has been about 20 months, since we last watched Roger Federer and Rafael Nadal go head to head, 20 months since the world witnessed FEDAL.
ADVERTISEMENT
Article continues below this ad
Tennis is bound to lose many followers when these two decide to call it a day, and certainly their decline in recent days has done no good to the game. And the only thing people are ardently waiting to happen, is another Fedal.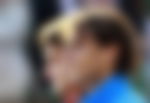 ADVERTISEMENT
Article continues below this ad
What makes their contest so special, is not just that you get to watch two of the greatest of all time, but their contrasting style and finest level of tennis – it's pretty much everything a tennis fan needs to watch.
This is the reason why stakes are so high at Basel. In recent days both of them have spoiled the prospects of a Fedal, Nadal being the major culprit lately, while Federer too toyed with the world with his shocking exit in Shanghai, else a semifinal looked certain between these two. The fact that both Nadal and Federer are past their primes makes it even more difficult for them to meet at the later stage of a tournament, especially a major. Though, they might end up playing a set in the fancy IPTL, yet it won't be anything close to an ATP encounter.
A Fedal at Basel would not only re-ignite this decade old rivalry, it'd also be a huge boost for the fans worldwide, who have been accustomed to watch Novak win pretty much everything this year- and to be honest it's not what the majority of us are very pleased about.
ADVERTISEMENT
Article continues below this ad
With just two more matches to be played before the final, everyone is hoping that both Roger and Rafa have no issues disposing off the challenges of Sock and Gasquet in the semis. And then ladies and gentlemen, you'd be obliged by the thirty fourth encounter of the most iconic rivalry of the game. We can hardly wait!