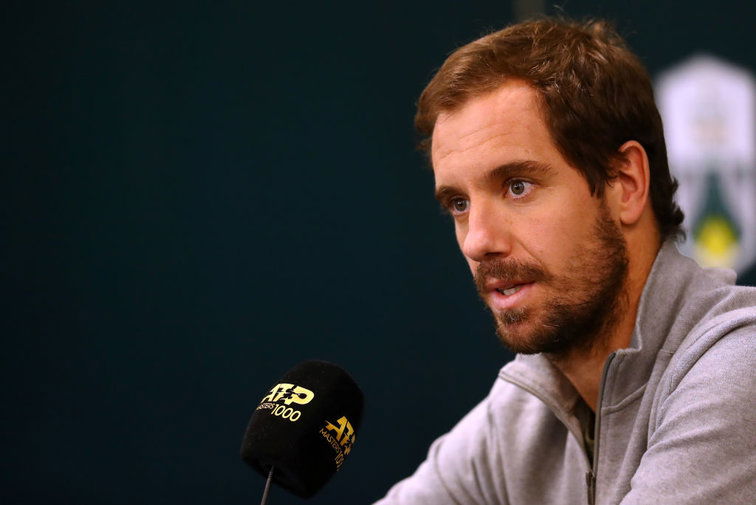 Former World No.7 Richard Gasquet recently competed in the Ultimate Tennis Showdown(UTS). He narrowly lost to the eventual champion Matteo Berrettini in the Semifinals. He praised the event for its innovative tweaks to tennis.
In an interview with L'equipe Gasquet lashed out at the Federations. He says everyone has to be careful. When he was participating in the UTS he was getting tested every week and so players have to live with that now. Gasquet is frustrated with the federations not implementing protocols to curb the pandemic.
"Of course you have to be careful. I try to be as careful as possible, and I hope it's the same for everyone. Here I have been tested every weekend (UTS). You have to try to live too." he said.
"There are a lot of people everywhere too, especially in the restaurant. I am not the government. It is he who gives the directives. I'm just trying at my humble level to do what I do to them." he added
"ATP is catastrophic" – Richard Gasquet
He slammed ATP as well. Gasquet labeled them Catastrophic. The Frenchman mentions that the zoom meetings with them yield nothing and so he skips it. He also commented that the Federations are puppets and they have no authority. It's the government that makes the decisions. So neither the FFT nor USTA have decision making powers for their respective Grand Slams in Paris and New York.
"At ATP, they are catastrophic, they say nothing to the players. Zoom conferences to say nothing, I do not attend. In any case, it is the authorities who decide. In New York, it's going to be the governor. And the government in France for Roland-Garros. Neither Bernard Giudicelli (president of the FFT) nor the president of the USTA (Tennis Federation of the United States) are decision-makers. Federations are puppets," Gasquet said
Note: The quotes are translations from French using Google Translation.
Read More: "He Is Not the Culprit" – Richard Gasquet Backs Novak Djokovic for Adria Tour Fiasco
There are some bold claims made by Gasquet. Some players are still not convinced with the ATP's protocols for restarting the season.