Federer and Nadal Open up on Equal Wages for Women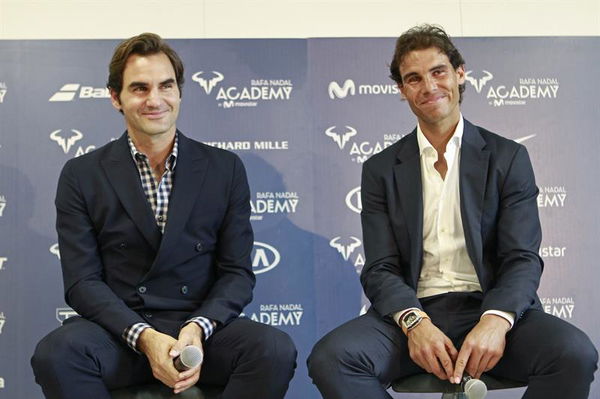 There has been a lot of talk around the subject of women being paid the same amount as much as the men are paid in tennis. However, the issue that has been around since the battle of sexes match between Bobby Riggs and Billie Jean King back in 1973, still pertains. There is so much disparity among the opinions of players, that it seems like there is no common ground in sight. At the Australian Open 2019, the discussion caught fire again, with the likes of Maria Sharapova, Serena Williams, Rafael Nadal and Roger Federer commenting on the issue.
America's Favorite Video Today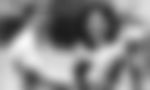 Serena Williams was the one who was asked about it and she answered it by saying that the effort has to come in from both the genders to achieve equality in the sport. Serena went on to say that a collective effort was needed and called for the men to stand up as well. Maria Sharapova also commented on the issue and, said she had not received that much warmth when discussing the subject with the male players.
ADVERTISEMENT
Article continues below this ad
Roger Federer was asked if he felt the same as Serena Williams. "(I) didn't hear about it", said Roger Federer. "Look I'm quite happy that the prize money is all over the place", continued Roger Federer.
"When I fought for equal prize money for the men's game, I knew it was a dollar for a dollar also for the women's game going up", said the Swiss. "I was really really happy for them. They deserve it, they also deserve it on the other tour, on the WTA tour. I know they are lagging a little bit- that would be nice to see it going up", he added.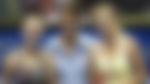 "If we can help great", continued Federer. "Sometimes maybe the men's game is a bit more popular, sometimes the women's game. I think we should always help each other as players regardless of who's more popular at the moment", he added.
However, he world number 2. Rafael Nadal had other views on the issue. The Spaniard has always spoken out against the absurdity of equal pay, and has maintained, that the popularity is one of the biggest factors that decided the wages. Ahead of the French Open last year, Rafael Nadal came out and said that he did not support the equal pay idea.
"It's a comparison we shouldn't even make"
, Nadal was quoted saying in his interview with an Italian magazine, shared on social media and then 
noted by Yahoo! Sports' Ben Rohrbach
.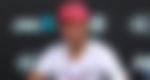 "Female models earn more than male models, and nobody says anything," said Rafael Nadal. "Why? Because they have a larger following. In tennis, too, who gathers a larger audience earns more."
ADVERTISEMENT
Article continues below this ad
He backed it up with his statement at the Australian Open 2019, as he gave a similar answer to the question. "I don't know why you are trying all the time to create these kind of stories on this thing", Rafael Nadal said. "As you know, I love the women's tennis. I feel that they can win as much as they want."
"Is(It's) not about equal or not equal prize money", continued Rafa. "I don't care if they win more than us. That's the real thing."
Providing feedback will help us make your experience better.
Enjoyed Your Read? Let us know how likely you are to recommend EssentiallySports to your friends!
"If they sell more tickets than what we sell tickets, they deserve to (win)more than us", said the Spaniard. "That's very easy to understand- it's not about being male or women. Doesn't matter. We are the same. If they sell more than us, they have to win more than us", said Rafael Nadal.
ADVERTISEMENT
Article continues below this ad
Nadal knew perfectly well that his comments and his take on the issue will not go down well in the media and the public. "Is a very sensible thing today in this world talking about men or women", said Rafael Nadal.
"We arrive to one moment that you even can't have an opinion because anything that you say is going against you", he said. "I will not be the one that I going to tell you anything in this moment, you know", he added.