Federer-Djokovic: A memorable Wimbledon final?
Published 08/08/2018, 6:21 AM EDT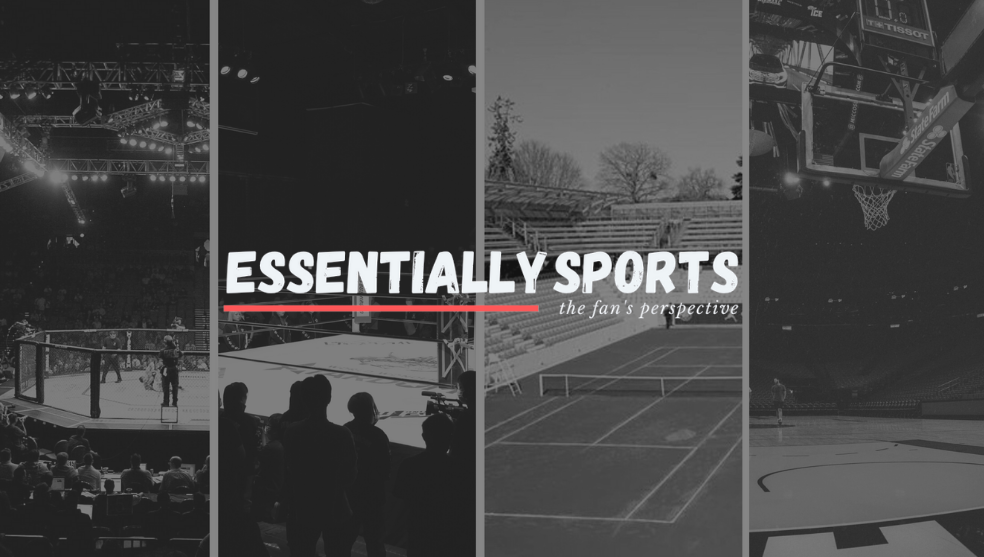 ---
---
"Suffer little children", crooned The Smiths' Morrissey in one of the creepiest songs ever written. It is a song about the famous Moors murders, that took place in the mid 60s. But, come to think of it, Morrissey might as well have been writing an ode to the present generation of professional tennis playing mortals, all of whom have come and tried, but all have been slayed by the sword of Roger Federer, the seemingly ageless virtuoso superstar, who, at 33 years and 344 days, will be bidding to become the oldest player ever to win Wimbledon, in the open era when he takes to the Centre Court at SW19 tomorrow.
ADVERTISEMENT
Article continues below this ad
I could throw a barrage of stats at you, but, everybody has been there, done that. We all know of his astounding achievements. Just to recount, this will be his 10 Wimbledon Final, and he'll be aiming for his 8 Wimbledon trophy. 18 Major, overall. Records have tumbled left, right and centre, over the course of 12 glorious years, where the man has provided us with tennis of such a high level, surreal visions of what a man can do with a racquet in hand, the rest of our lives will be spent in a tennis watching funk.
Waiting for him on the other side will be World No. 1, and defending Champion here, Novak Djokovic. Quite easily, the Serb is a few notches above any player right now. Last year too, these two slugged it out and produced a memorable 5 setter in the Final, with 'Nole' prevailing 6-4 in the last set. This year too, even before the tournament had started, it was being dubbed as a race to the Final for other players where Djokovic will hammer the chosen one of them senseless to claim the crown.
ADVERTISEMENT
Article continues below this ad
This, until Friday's Federer-Murray SF took place, and Roger Federer rolled back the clock to give what was in his own words, "definitely one of the best matches I have played in my career." You get the idea. This, combined with the fact that Roger has been serving with a machine like precision in the tournament, has sent the pundits and the punters racing back to the dash board, to make revisions to their predictions.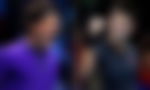 Also, what adds to the drama, is that Djokovic has looked far from best this year, and came close to being knocked out when he was 2 sets down against Kevin Anderson, in the fourth round. He appeared to be on shaky grounds in the first set of his SF against Richard Gasquet too, but the Frenchman couldn't take advantage of that. The imperious Federer serve has been broken only once in the past 1 month, and will face its sternest test against the greatest returner in the game. So, the offence vs defence, serve vs return, net play vs baseliner will be some of the intriguing subplots in Sunday's final, a match that will be decided by the slightest of differences, maybe by a fraction of an angle. Also, Edberg in Federer's corner, and Becker as Djokovic's coach, will be a delightful subplot for the purists of the game, since the 2 had a terrific rivalry of their own in the late 80s and fittingly, peaked at Wimbledon where they played 3 consecutive finals.
Djokovic lavished praise on his Final opponent, saying that he was the greatest ever, and matches against him have helped a great deal in making the Serb the player he is today. "Roger and I played many times. We all know how good he is. He's the greatest ever. There's not enough praise for what he does. He's one of the people that made me a better player. In the matches against him, I went through a lot of different emotions and things that allowed me to understand what I need to do to become a better player and to win against him and win grand slam trophies." Relive their last year's clash at Wimbledon here: So Close, Yet So Far For Federer
ADVERTISEMENT
Article continues below this ad
A performance as commanding as the one against the home favourite in the SF justifies the "greatest ever" tag. You only need to watch the way he shook off the fact that he had wasted 6 break points in the previous game in the second set, and came back to wrap up the set by breaking the very next serve, as tangible proof for this. Also, a cross court reverse backhand in the third set, which goes straight into the Backhand Hall of Fame.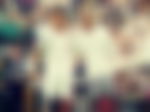 But, the Swiss knows, more than anybody, that all of it will come to nought, if he fails to win the Final. The past 3 years have seen him only win here in 2012, and lose the Final last year. Apart from that, he isn't the indomitable force he once used to be. At 33 years, it might often appear that he has stopped time, but he isn't getting any younger. This appearance might be a chance for one final hurrah, at the grandest stage of them all.
ADVERTISEMENT
Article continues below this ad
Djokovic, for his part, will like to play the pantomime villain, in the Swiss' fairytale, and look to set his recent dismal record in Grand Slam Finals straight. Endurance, grace and finesse will reach their zenith, when these 2 titans take the court, tomorrow. Believe me, even the Gods will be watching this one. It might be impossible to predict the scoreline tomorrow, but, as a parting kiss to my childhood spent watching the man become a legend, I'll be hoping for a Roger Federer victory tomorrow. I believe it will come in 4 Sets.