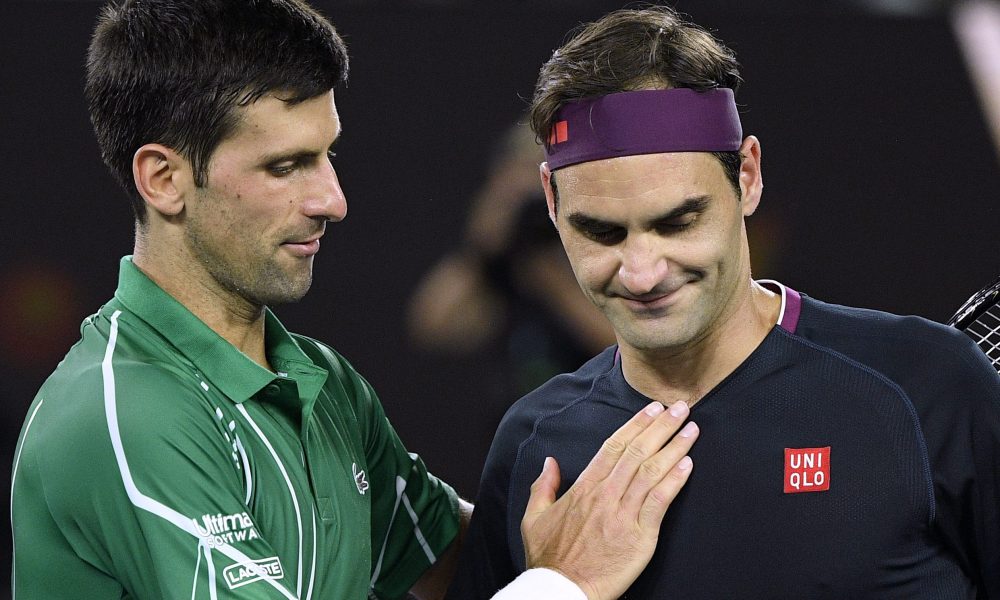 The coronavirus forced the ATP and WTA to suspend the tennis season until June 7. The organizations also decided on freezing the rankings until resumption. Brad Gilbert, a former tennis player, has an opinion that Roger Federer and his fans may not like to hear.
It all started with the officials canceling the Indian Wells, which was followed by Miami Open who suffered the same fate. The ATP and WTA unanimously decided to suspend the tennis season after that.
Joint Announcement: ATP & @WTA extend suspension of tours.

Due to the continuing outbreak of COVID-19, all ATP and WTA tournaments in the Spring clay-court swing will not be held as scheduled.

— ATP Tour (@atptour) March 18, 2020
Since the suspension period was quite a long one, the rankings were frozen until the Tour resumed. What it means is that the weekly adjustments of the ranking points would not take place, meaning all players maintain their ranking and points, but the weeks are not officially counted.
Novak Djokovic within touching distance of Roger Federer record
Brad Gilbert, who now works as an analyst, had a different view on the subject. He believes that these weeks under suspension should be counted towards Novak Djokovic's stay at the No. 1 spot.
"Federer fans will get upset but I think Djokovic should get credit for those weeks while the rankings are frozen with him at No. 1. He earned the ranking, and he was going to be No. 1 for a while even if things went on as normal. Going into Indian Wells, Djokovic was going to stay No. 1 by the end, unless he lost before the semis and Rafa won the tournament. That didn't play out, and Djokovic is still No. 1."
Gilbert also pointed out that if the ATP had continued to drop the points on a weekly basis, Djokovic would still maintain his spot until Wimbledon.
The FedEx ATP Rankings will be frozen throughout this period and until further notice.

— ATP Tour (@atptour) March 18, 2020
Roger Federer currently holds the record for the most number of weeks atop the rankings with 310 weeks in total. Djokovic is closing in on his record with 281 weeks at the summit of the rankings.
Had the season progressed, as usual, Novak had the opportunity to equal Roger Federer by October. However, since the weeks are not being counted, Djokovic might have to wait until 2021 to do so.
While the Djokovic fan inside me wants to see him break that record as soon as he can, the sheer length of the suspension is too long to count the weeks. He deserves it but I am pretty sure he would want to do it in such a way that nobody could question his achievement.