"Federer Had a Tough Time To Accept": Roger Federer's Biographer Spills Beans on His Relations With Novak Djokovic
Published 12/07/2021, 1:15 PM EST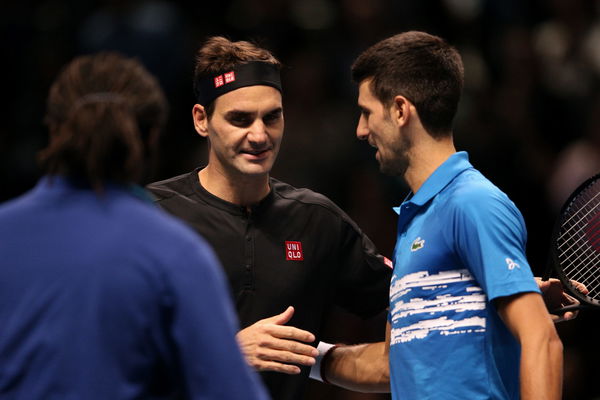 In the men's game, Roger Federer and Novak Djokovic have arguably been two of the greatest players ever. They have competed in some of the most thrilling matches on the Tour and share a fierce rivalry. 
Recently, renowned journalist Christopher Clarey spoke about the time when Novak appeared as a credible threat to Federer's dominance on the ATP tour. Clarey is the author of Federer's biography, The Master: The Brilliant Career of Roger Federer. 
ADVERTISEMENT
Article continues below this ad
According to him, the surroundings that the Serb grew up in were far different from the one Roger grew up in or for that matter, even Nadal. These differences help explain the difference in attitudes that Rafael and Roger posses as compared to Djokovic. 
"Rafa-Roger came from comfortable childhoods; they had choices. Djokovic came from a war-torn country. Unlike Rafa-Roger, he had no choices. He just wanted- and needed- to succeed…

— Kayezad E Adajania (@kayezad) December 6, 2021
Roger Federer and Novak Djokovic have shared an intense rivalry 
Over the years, Federer and Djokovic have faced each other 50 times. It is the World No. 1 player from Serbia who leads the tie with 27 wins as compared to Roger's 23 wins. 
Clarey recently talked about how Nadal and Nole emerged on the ATP tour, in that order, to challenge Federer's dominance. He mentioned that the Swiss had a tough time accepting the Serb's rapid rise. 
ADVERTISEMENT
Article continues below this ad
…@RafaelNadal was Roger's first major challenger. By the time Roger made peace, Djokovic came along. Fed had a tough time to accept.

Rafa was deferential, Djokovic did impressions; perhaps Federer didn't much appreciate," @christophclarey @moneycontrolcom

— Kayezad E Adajania (@kayezad) December 6, 2021
Coming to this season, Djokovic began the season brilliantly, winning the first three Grand Slam titles. During the season, he overtook Federer's record of holding the top spot in rankings for the most number of weeks.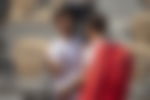 On the other hand, Federer ended his season after the Wimbledon loss. After that, he released a clip indicating that he would require another knee surgery and would be out of action for many months. We wish him all the best in his recovery for the 2022 season. 
ADVERTISEMENT
Article continues below this ad
Watch this story: The Journey of Roger Federer to the Elite Billionaire's Club