Federer: Nadal Got Up At 6:30 to Practice
Published 09/23/2017, 5:11 PM EDT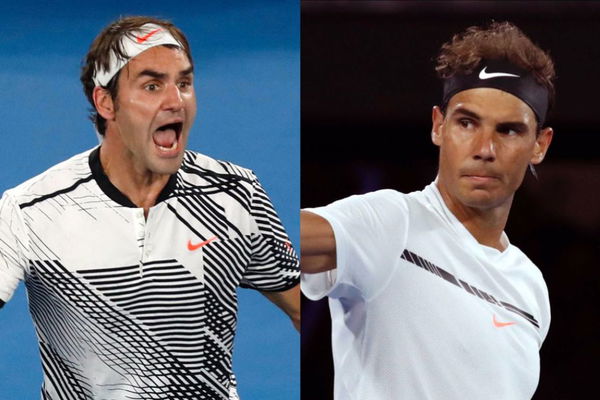 ---
---
The Laver Cup has begun and it is Team Europe vs Team World. Fans are beside themselves with excitement because for the the first time ever, Roger Federer and Rafael Nadal are teammates. Europe drew first blood and raced into the lead. On Day 2, Europe lead World by 6 wins to 2. After Federer downed Sam Querrey he spoke about the players and their commitment to the tournament.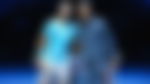 Federer said "I think we are happy we are moving away from that a little bit now. No, I think the level is very good. I think the court allows for good hitting, and if you serve well, like we have seen, you know, on day one, you can also protect your serve very nicely."
"You can play defense, you can play offense. I think it's also not to be underestimated it is like a first round for us when you come out that first time, so it's hard to be just halfvolleying, screamer shot, forehands and backhands from the baseline."
The Swiss ace also said that friend and long-time rival Rafael Nadal has also been taking the Laver Cup in all seriousness. He said "You have to find some rhythm, too. I think that's why Rafa got up at 6:30 in the morning and everybody is training overly hard to make sure they find that rhythm as quick as possible, because they know the importance of coming out with a decent rhythm. I think the level is very high, and players seem in good shape, which is great to see."
Federer also shed some light about being around Nadal.
'It's not entirely new, to be honest, because I think the very, very new situation will be on the same side of him in a doubles that is going to be ultra competitive. That's going to be the real changer. Other than that, you know, I have played charity matches with him, so that's when you're very laid back and, you know, you're happy raising funds.
You know, you also want to have a good time. Loads of things to do. You know, that's when I got to know his family, and like when I went last year to his academy, all these things are on a very relaxed level. So I know Rafa for so long that I have seen his relaxed mode.
He said that he would always try to be of some assistance to his team as much as possible. He was also willing to help juniors. But he wasn't comfortable with the thought of being a touring coach. It's going to be hard for me with four kids that need me more than the coaching needs me'.
Twitter Reacted to the union of the Dangerous Duo.
https://twitter.com/Rafameila/status/911681206046965760
https://twitter.com/Rafameila/status/911679570742411264
https://twitter.com/SemperFiUnited/status/911676962422251520