The Fedex-Rafa rivalry
Published 02/05/2017, 2:52 PM EST
By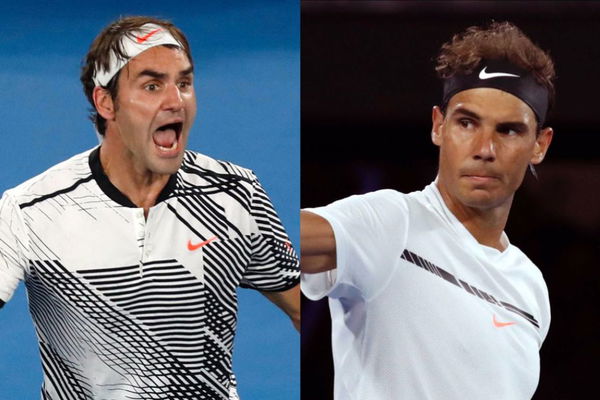 Not many would have tipped the 2017 Australian Open to mark the return of Roger Federer and Rafael Nadal to the biggest stage. More than five and a half years since they last met in a grand slam final, the two produced another breath-taking tennis extravaganza in this year's final with the Swiss finally emerging victorious to take his grand slam tally to a total of 18, thus adding another landmark in the history of their rivalry.
ADVERTISEMENT
Article continues below this ad
The pair have taken the sport to new heights and over 13 years have lifted each other's game to levels never seen before in the sport.
Federer has more slams than any male player in the history of tennis, with 18 titles, while Nadal is in joint second place with 14. Even after Roger's last week victory, the Spaniard leads the overall head to head 23-12 and has won nine of the pair's 12 grand slam matches. Before this Australian Open, Federer had last beat Nadal in a grand slam match at the 2007 Wimbledon championships, almost a decade ago.
ADVERTISEMENT
Article continues below this ad
When Federer and Nadal first met, it was March 2004 and Federer, aged 22, was already a grand slam champion. Nadal in contrast, was just 17 and taking his first tentative steps in the sport. Still, the young Spaniard won the match 6-3, 6-3 in Miami and people were beginning to take notice of the youngster.
Much has changed since then, with both players going through many ups and downs over the past decade and are now regarded pretty much as veterans of the sport, whose careers are well into their twilight stages.
Their on-court rivalry and respective careers were at the peak from 2005 to 2010. The pair ended up finishing every year as one and two between 2005 and 2010, which is a record sequence in the history of the ATP rankings.They were so dominant that they contested five grand slam finals between 2007 and 2009, with Nadal winning four of them.
The 2009 Australian Open final and 2007 Wimbledon finals were extremely memorable and hard-fought five-setters, with Nadal taking the former and Federer the latter. But the peak of the rivalry, and surely of tennis as a whole, came on Sunday, July 6, 2008. What ensued was the single greatest match in the history of the sport, with Nadal eventually emerging triumphant in five sets after 4 hours and 48 minutes of play as the two tennis titans finished the match in almost darkness.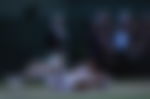 However after 2010,  gradually the slam meetings between these two became less and less common, and the arrival of Novak Djokovic, who won three out of the four majors in 2011, meant matches between Nadal and Federer were becoming rarer, and all the more cherished for that.
The Spaniard still managed to hoover slams and won eight between 2011 and 2014, but Federer picked up only two and none after Wimbledon in 2012. Also Djokovic and Andy Murray's improvement meant Federer vs Nadal matches were no longer solely finals. Twelve out of the 13 contests between the two have been finals between 2007 and 2010, whereas only two of the pair's 11 meetings were finals between 2011 and 2014. The pair's last meeting was at the 2015 Basel Open indoors final which Federer won in three sets.
There is a paradox at the heart of the Federer-Nadal rivalry. With 18 Grand Slam titles to Nadal's 14, the Swiss is widely regarded as the best player to ever pick up a racket, yet his head-to-head record against Rafa is woefully inadequate for a player commanding such a status.
Analysts believe that Nadal is just a bad match-up for Federer as the heavy topspin created by Nadal's groundstrokes combined with his strategy of directing the majority of his serves & ground-strokes at Federer's single handed backhand, keeps Roger on the defensive thus making it harder for him to use his aggressive groundstrokes to dominate baseline rallies as he typically does against other opponents. The Swiss himself acknowledges that he is a "different player due to Nadal's presence".
While statistics indicate that Nadal has emerged as the overall winner in their decade long rivalry, having won 23 out of their 35 encounters, these figures certainly do not convey the complete picture, disregarding the context and the surface on which majority of these matches were played. For instance, nearly half of the meetings between Federer and Nadal have come on clay which is statistically Nadal's best surface and one of Federer's weaker surfaces. Nadal leads in Grand Slam Tournament matches (9–3), with five of these wins coming on the clay courts of Roland Garros.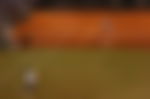 Of their 35 matches, 15 have been on clay, 17 have been on hard court and 3 have been on grass. Federer has a winning record on his best surface, grass (2–1), while Nadal leads on clay (13–2) and hard court (9–8).
What makes their rivalry so great is not just the numbers, rather their completely contrasting styles of play which makes their match a visual treat. Federer's game is all about shot placement. He beats opponents by hitting the ball with unparalleled accuracy. Nadal, on the other hand, is all about spin. His forehand possesses the most top spin ever seen in the game. Nadal breaks down opponents by overwhelming them with raw force. Federer is elegant and smooth. He glides across the court. Nadal on the other hand moves like a wild animal. He charges around the court with no regard for his body and  vigorously chases every single ball.
Despite their fiercely competitive nature on-court, the two have managed to build an extremely cordial and warm relation off the court and hold each other in high regard.
Roger Federer on Rafael Nadal:
"I've done and lived the most with him [Nadal]. From five-set matches on court, to promoting a tournament in Qatar, to doing foundation work together in the 'Match for Africa'. And I've gone to dinners with him.
"I know his family the best, as well. I know his mum, dad and sister. Yeah, our bond goes further back than the one I have with Novak or Andy. And for that reason I feel closest and most connected to Rafa."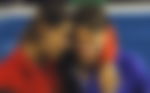 The same respect was reciprocated by Nadal even after a tough loss against the Swiss when the Mallorcan graciously admitted that even though he played superbly, Roger "probably deserved it a bit more than me".
ADVERTISEMENT
Article continues below this ad
When two legends of the game engage in a fierce battle, the outcome is hardly relevant in the overall picture. Federer, without a doubt would be overjoyed with his terrific comeback and his effort to end the grand slam drought that had been haunting him for the past 4 and a half years. But the good news for tennis is that Rafa has once again risen and begun to show glimpses of his former imperious self, someone who was feared by every player on the circuit.
Just when it was beginning to seem that the Djokovic-Murray era is now here to stay, these two champions have again made the rivalry at the top wide open.
ADVERTISEMENT
Article continues below this ad
With the Big Four closer in terms of their ability than they have been in a long time, some very interesting times lie ahead on the tour. Who knows, maybe Federer adds a couple more slams to his kitty or Rafa inches closer to Roger's all time record!