"Feels Strange": Daniil Medvedev Reflects On His Sensational Triumph Against Diego Schwartzman
Published 11/06/2020, 12:12 PM EST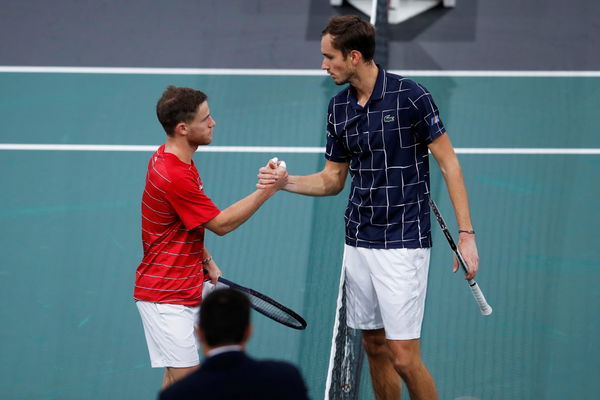 ---
---
The empty hall of AccorHotels Arena in Paris echoed one name today; of the Russian Daniil Medvedev. After crusading his opponent Argentine Diego Schwartzman, the 23 years old Russian moved up to Number 4. That very spot which previously belonged to Swiss maestro Roger Federer is deservedly won over by Daniil. The Russian player now owns a seat in the semifinals of the Rolex Paris Masters 2020, where his opponent is yet to qualify.
ADVERTISEMENT
Article continues below this ad
Even though a lopsided match, Daniil presented a show worth every penny with his tennis prowess. Unfortunately, there was nobody to cheer for him in the stands. The lockdown in France forced France Tennis Federation to conduct Paris Master behind closed doors, which will also follow to London. The right-handed Russian already has a secured place in ATP Finals.
"No spectators, it feels strange": Daniil Medvedev
ADVERTISEMENT
Article continues below this ad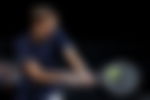 Breaching into the second-last round in Bercy, Daniil is rapidly returning to his A-game. Considering the quarterfinals' performance against the Argentine, the Russian looks in the top-notch form before the year-end finale. Their match only saw Daniil expressing the best of him, and Schwartzman attempting some stunning defense. However, the score announced 6-3, 6-1 in favor of the new World No. 4.
To answer about his preparations for London, the Russian says, "I think it's good that I went so far here already because it's good preparation for London. Their conditions are quite similar, no spectators unfortunately,"
Come what may but the sport will be incomplete without its dear fans. Moreover, to produce a magical substance, it's the players that sometimes need support screaming into their ears. Over that, Daniil adds, "It's kind of dark which is cool with spectators, you know when the court is laid up like a scene and then it's dark around. But, with no spectators, it feels strange. But yeah, also getting used to it and playing some good tennis, that's the most important."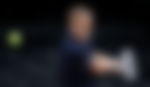 "With spectators, it's really fun": Medvedev
Following up on the ending thought, the interviewers urged to answer whether he enjoys without spectators. He denied immediately, he said, "No, I prefer with spectators because then it's really fun, then the tennis court is a scene and everybody around is just watching it,"
His words might fill up the heart of any tennis fan who has been missing watching the game live. Later on, he concluded by giving the fans the deserved credit, "and that's why indoor tournaments can be really cool."
ADVERTISEMENT
Article continues below this ad
Daniil Medvedev will either face Milos Raonic, Ugo Humbert, Rafael Nadal, or Pablo Carreno Busta to make it to the finals in Paris Bercy.
Watch the whole conference here:
ADVERTISEMENT
Article continues below this ad