Fernando Alonso : 'I am doing my job unlike others'
Published 05/02/2017, 3:07 PM EDT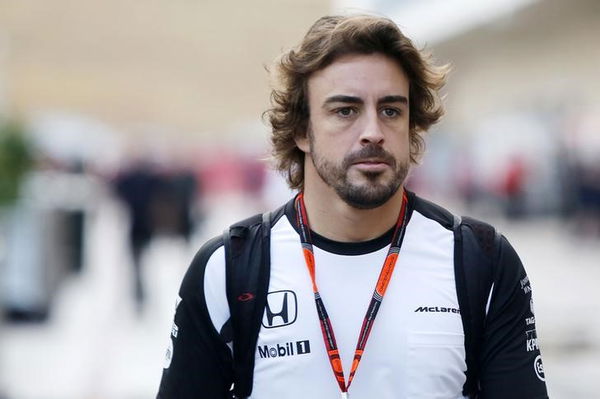 ---
---
Not crossing a checkered flag for 4 races in a row this season must be quite difficult to live with. Specially when you are a two-time world champion named Fernando Alonso. Once the youngest Formula 1 champion, now struggles, 10 years later, to achieve a decent position. He went from DNF at the start of the season to DNS in Russia.
ADVERTISEMENT
Article continues below this ad
As Honda continues to disappoint, Alonso sure lets his frustration slip a tad bit. At the post-race interview at Sochi, Alonso observes; "My life is Formula 1 and my dreams are in Formula 1, so we need to figure out how to improve the situation here." The comment reflects how he still wants to support a strong McLaren-Honda.
But degrading performance is hard to overlook for a long time. Even the most diplomatic of attitudes crack. Fernando told Movistar, "Next is Barcelona and if I don't run their, what do I do? I am doing my job unlike others."
ADVERTISEMENT
Article continues below this ad
"Others" here might very well be referring to how Honda has been under-delivering for the past two seasons. It is a sign that even the Spaniard is losing his patience with the team. 
Russia was a perfect display of how Alonso's patience is cracking up when his engine faced issues at the formation lap and he refused to work more on the engine replying to his engineer that he's done what he could and he can do the rest himself only to leave the car in anger and frustration which was much visible.
Stoffel Vandoorne became the first McLaren driver to see the finish line in 2017 but he only finished 14th just above the two Saubers.
Even in his post race comments he mentioned of how every weekend is same with Honda with either reliability woes or performance issues.
ADVERTISEMENT
Article continues below this ad
https://www.youtube.com/watch?v=KbbSlwp1Tkw
(Video credits to the respective owners)
With even Alonso starting to show signs of loathing, Honda really need to suit up. Alonso is already attempting an Indy 500 event, leaving out the historic Monaco GP and comments like this puts big question marks on Honda's capabilities and McLaren's patience.
ADVERTISEMENT
Article continues below this ad