Ferrari CEO Louis Camilleri Opens Up on Scuderia Ferrari's 2019 Season
Published 12/16/2019, 5:24 AM EST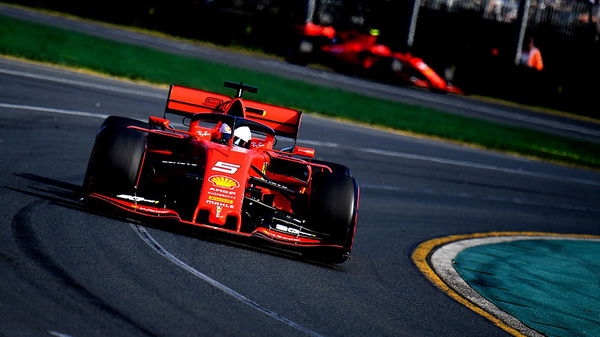 ---
---
Through the latter half of the 2019 Formula One season, Scuderia Ferrari's revival was met with much suspicion. However, Ferrari CEO Louis Camilleri has hit back at the claims and thrown his support behind Ferrari F1 team boss Mattia Binotto.
ADVERTISEMENT
Article continues below this ad
Admittedly, underneath his calm exterior is Camilleri's vast experience as a Ferrari boss. During the traditional Christmas dinner in Maranello, he met with a number of prominent journalists.
He affirmed that the situation at Ferrari was quite positive indeed, especially in terms of turnover and profit. On the subject of Scuderia Ferrari, he praised the work spearheaded by Mattia Binotto. However, Camilleri did admit that the F1 team is fairly new in terms of roles and tasks.
ADVERTISEMENT
Article continues below this ad
The American suggested that the 2019 season witnessed a lot of evolution, and Mattia's team focused on the present problems and addressed them.
He told the journalists, "As a company, we are ready to invest in Formula 1. I believe that in the past we have not invested enough in terms of infrastructure but if you take a tour around here today you will see a good number of cranes in the place where we are building the new simulator. So, with a long-term vision, we are passionate and we want to win, but we don't panic."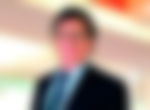 The Ferrari CEO placed a lot of faith in the people working at Scuderia Ferrari and stressed on the need for stability. Interestingly, he addressed the supposed rivalry between Sebastian Vettel and Charles Leclerc.
ADVERTISEMENT
Article continues below this ad
The Ferrari head honcho insisted that there is mutual respect between the two high-calibre drivers. While they are not exactly best friends, they respect each other and get along swimmingly.
However, he confessed that Sebastian Vettel endured a difficult year, certainly not helped by his critics. Camilleri suspected that the 4-time world champion faced more problems with the SF90 than Charles.
At the same time, he laid the praise thick on Charles Leclerc and was pleased that they have such a talented driver integrate himself into the team very quickly.
ADVERTISEMENT
Article continues below this ad
On a parting note, he opened up on the controversial collision in Brazil. he said, "Obviously we are still talking about what happened in Brazil, and I am not surprised. Sometimes human nature requires a crisis to get back on track, and the pilots clearly understand that Ferrari comes first and the pilots later. I hope that some of the problems have been solved with this crisis. It is clear that these two boys are difficult to manage, but I have full confidence in Mattia, I know he will be able to do it ".