Ferrari F1 Let Sebastian Vettel Win in Singapore to Boost Confidence Claims Binotto
Published 12/27/2019, 2:07 AM EST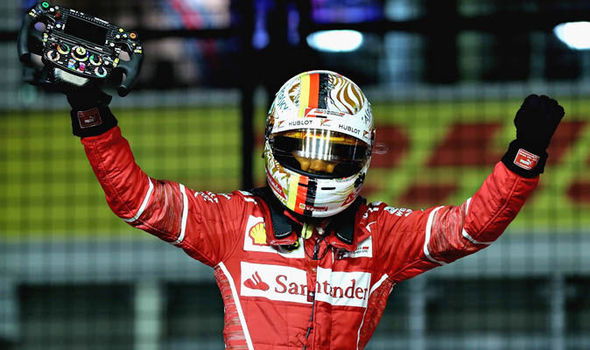 ---
---
According to Ferrari F1 boss Mattia Binotto, it was the right call to let Sebastian Vettel bag the 2019 Singapore Grand Prix win. The Italian suggested that the idea was to boost the German driver's confidence and restore his faith in the team. Red Bull advisor Dr. Helmut Marko believes that Vettel needs an environment where he feels appreciated.
ADVERTISEMENT
Article continues below this ad
How did Sebastian Vettel Regain his Mojo?
During that race, Sebastian Vettel was third, behind team-mate Charles Leclerc and Mercedes driver Lewis Hamilton, with nothing to lose. So with that in mind, Ferrari elected to pit him first to undercut the Mercedes driver. However, it also allowed Vettel to leapfrog Leclerc, which angered the Monegasque driver.
ADVERTISEMENT
Article continues below this ad
It was also noteworthy that Ferrari chose not to impose team orders to let Leclerc pass his teammate for the lead of the race. In all honesty, it was a smart move, as Vettel was in clear air while Leclerc was caught by Red Bull's Max Verstappen.
In spite of costly errors, Binotto chose to ignore those and highlight the improvement in Vettel's form in the second half of the year. According to the Ferrari F1 boss, Vettel was a "key driver" who was a vital cog for their plans and the Singapore win was just the antidote needed to boost his confidence.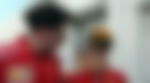 "He has been uncomfortable with the car at the start of the season, certainly with the braking instability," Binotto told the media.
"I think the challenge [of Leclerc] for him has been a good benchmark as well because having such a fast team-mate gave him some headaches.
ADVERTISEMENT
Article continues below this ad
"To improve himself, he's always very analytic. He approaches the exercise, he's not emotional in that respect, he's looking at the data, to compare the sectors, looking where he's eventually slower or faster."
What did this Mean for Ferrari?
Vettel's Singapore win also coincided with an upsurge in Ferrari's form, as they began to challenge Mercedes for race wins. Singapore was one of six consecutive races where a Ferrari was on pole position, as well as three wins in the second half of 2019. Admittedly though, Scuderia Ferrari was embroiled in a controversy surrounding their significant power advantage. 
ADVERTISEMENT
Article continues below this ad
While Leclerc had more impressive results, Sebastian Vettel was not slouching either, as the car's improved cornering benefitted him.