Ferrari Head to Canada with the FIA on their Backs
Published 05/30/2018, 11:22 AM EDT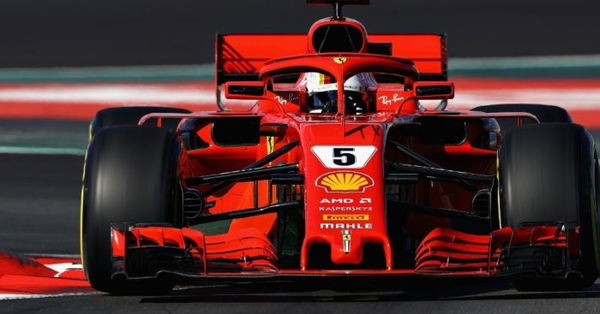 ---
---
The Scuderia Ferrari will be heading to Montreal with the FIA watching them like hawks. Following complaints from several teams, the FIA have decided to take action. Now, F1 race director Charlie Whiting believes new software will make it easier for the FIA to monitor Ferrari's ERS.
ADVERTISEMENT
Article continues below this ad
The FIA has been scrutinising Ferrari's unique twin-battery arrangement since April's Azerbaijan Grand Prix. Now, Whiting has confirmed that he was now satisfied with the results of the investigation.
According to him, no extra sensors were fitted to the Ferraris in Monaco. So the FIA pursued a more complicated process to monitor the system.
The new software will be in operation from next week's Canadian Grand Prix. It is said to streamline the process and allow the FIA to continue to keep a close watch.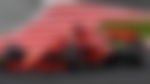 "Via a complex routine we were able to be satisfied that the Ferrari was OK," said Whiting.
"But we don't want to have to go through that all the time, so we would rather additional measurements are made.
"What we will have for Canada will be a better system which will help us get things done much, much quicker, because it's taken us a couple of races to get to the bottom of it.
"We want them to put extra monitoring on, but at the moment we're having to do it in a painstaking way. It takes a little longer than we would like.
"What we're trying to do is to monitor exactly what the differences between the two halves of the battery are. That's the crux of the matter.
"Other systems treat their battery as one. Ferrari, it's one battery, but they treat it as two. That's the fundamental difference, I don't think it's a secret I'm giving away there."
The Englishman admitted that it would not be easy to fit sensors on the cars.
"Not only are they sealed, [but] because they only have two of them for the season, it's not just a straight matter of plucking a sensor off the shelf and putting it on," he said. "It needs better integration for that.
"I'm not sure when any more additional sensors can be fitted; probably not until next year."
ADVERTISEMENT
Article continues below this ad