When Ferrari Red Was Unseen in Formula One
Published 10/26/2017, 3:40 PM EDT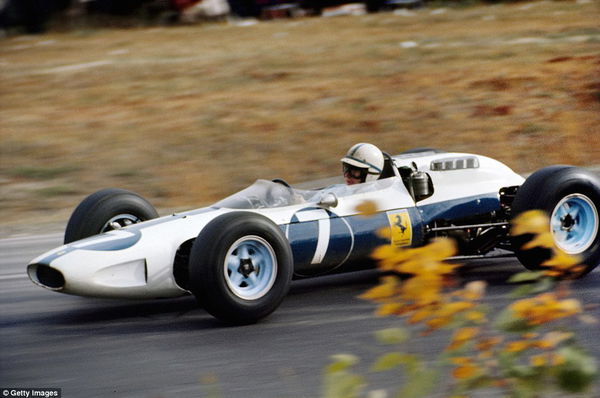 ---
---
In automotive as well as motor racing world, the color red signifies strength and danger. The color is associated to a brand that represents the greatest desire. No matter what happens, Ferrari red will always be the norm for supercar lovers.
ADVERTISEMENT
Article continues below this ad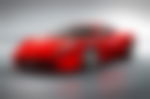 In automotive world, Ferrari's scarlet red invokes envy and desire. In the racing world it signifies passion.
ADVERTISEMENT
Article continues below this ad
Particularly in Formula One, the red of Ferrari is the desire of every driver. Every track you go you'll find the prancing horse logo in red waving proudly.
In this age where teams are representative of their corporate colors, red stands for Italy and Ferrari.
The color red is so much associated with Ferrari that it is improbable to think otherwise. But on the eve of Mexican Grand Prix, let me tell you the tale of the time when Ferrari refused to race in red.
A Tale of Blue and White
It was the year 1964 and only two races remained on the calendar. Ferrari's John Surtees was involved in a championship fight. But team owner Enzo Ferrari was involved in a bigger tussle.
Ferrari wanted 250 LM be homologated for racing as a Group 3 Grand Touring Car. However in April 1964 the FIA refused to do so as Ferrari had built considerably fewer than the required 100 unit. To be considered as a production car it was necessary to produce 100 units for a car .
If that drew Enzo's anger, the ACI's ( Italy's national motorsport body) decision to not back Ferrari in the argument sent him into frenzy.
He handed in his competitor's licence, and promised never to race in red again. Visually at least, Enzo was severing the ties between Ferrari and Italy.
Officially the US Grand Prix did not have any works Ferraris. Instead John Surtees and Lorenzo Bandini entered under a new banner: the North American Racing Team. The cars beneath the blue and white of USA were essentially the same Ferrari 158.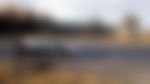 Surtees finished the race in P2 keeping his title dreams alive. The championship went down to the wire. Mexico played host to the finale. And once again Ferrari cars appeared in blue and white of North American Racing Team. Coming into the race 3 drivers stood a chance at winning the title. Graham Hill leading the way for BRM, holding a 5 point cushion over Ferrari's John Surtees. In third place, Lotus of Jim Clark was a full race win, 9 points down on Hill.
Showdown in Mexico
ADVERTISEMENT
Article continues below this ad
In qualifying Clark took pole position. Lorenzo Bandini in the Ferrari was third ahead of team mate Surtees, while Graham Hill could only manage 6 place.  Hill looked to have things under control as he moved through the field, working his way up to sixth place by lap 6, and over the following laps he made moves on Jack Brabham for fifth, then passing Mike Spence for fourth and finally on lap 12 he passed Bandini's Ferrari to take third place.
But disaster struck on lap 31 as Bandini barged into Hill at the hairpin as he attempted to regain his position. This caused both cars to spin, allowing Surtees through into third place, with Hill having to pit with a broken exhaust. This would drop Hill down the order and with this his championship hopes went down as well.
Clark was leading the race and on course to win the Championship. But trouble brew for him as well as his Lotus starting losing oil. Clark tried to bring the car home, and nearly made it. But in the end his Lotus came up a lap short. Gurney flew past to take the victory, with the Ferrari drivers switching position on the last lap to allow Surtees through into second place to claim the title by a single point from Graham Hill.
ADVERTISEMENT
Article continues below this ad
Surtees became the first – and to date only – champion on two and four wheels, and also the first Ferrari driver to claim an F1 title in blue – an utterly unique feat on two levels.