Are Ferrari Shooting Themselves In The Foot Given How They Gambled on Leclerc's Strategy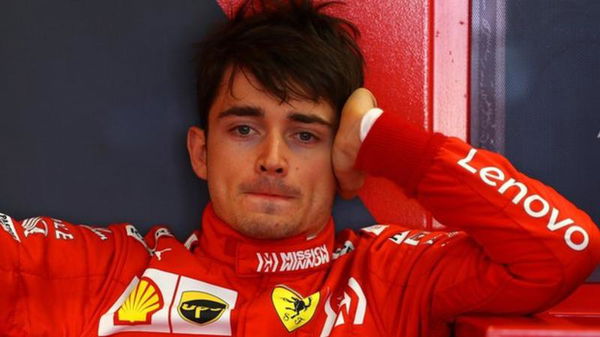 First things first. Figuratively speaking, rather on a lighter note- since serious talk doesn't always bring about a smile- Ferrari shouldn't author a book on team strategy.
America's Favorite Video Today
Or should they?
Baku was yet another race and yet another win for Mercedes. Right? Perhaps, there's a flip-side to this as well.
ADVERTISEMENT
Article continues below this ad
Like there are two sides to a coin, one may read the above differently. From a Ferrari perspective, a headline material at the conclusion of the 51-lap contest be the following:
Another race, another opportunity thrown away by the Scuderia!
It's not always that one sees Ferrari struggling so utterly and desperately as what the 2019 season has come to unfold, thus far. Isn't it? For a team so accustomed to winning right at the start of a season- where the 2017 and 2018 seasons stand- Ferrari's failure to clinch a single win in four races so far underlines a clear concern.
Or should it be said that it throws open a volley of question akin to someone opening a Pandora's box? And once the box is laid bare, a big fly comes to sting anyone associated with the color red: "Are Ferrari failing in the strategy department?"
Charles Leclerc, the setter of the fastest lap of the 2019 Azerbaijan Grand Prix at Baku had only one thing in control. It was his own race-pace, ably assisted by the superior straight-line speed of the SF-90.
But one's not sure whether in asking the 21-year-old Monegasque driver to hold on to a longer first stint, the strategists at Ferrari made the right decision?
Why were the team running their drivers on the harder compound in the first place, this being a track already soaring with temperatures and heat?
Well, truth be told, the more one glares past the intricacies of the 2019 Azerbaijan GP, the more it seems that Ferrari were all muddled up on Sunday at Baku.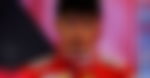 Had Charles Leclerc been allowed to box a bit early, the Monaco-based driver being given fresh rubber, in fact, a change of rubber completely, would he not have had the chance to enforce more pressure than he eventually did on the cars running in front of him much earlier?
ADVERTISEMENT
Article continues below this ad
Isn't that what the Scuderia stable would've wanted? One cannot possibly fathom the advantage that the Binotto-team held onto with Leclerc being called in for a second-stop only for him to succeed with the fastest lap- hence, an extra point- but having to play catch-up to Max running up in fourth.
All of this put together present us with the Scuderia Ferrari being a team that's not getting the act together. And to sum it up, as if Leclerc's chances at scoring big at Baku weren't already compromised following the crash during Q2 on Saturday, having him to hold up Bottas, followed by Hamilton until Lap 34, with his rubber degrading didn't really help his cause one bit.
ADVERTISEMENT
Article continues below this ad
Or did it?
One mustn't forget Vettel's words in the end, "the tyres were cold and then damaged, and by the time they were hot, they were already degrading."
Providing feedback will help us make your experience better.
Enjoyed Your Read? Let us know how likely you are to recommend EssentiallySports to your friends!