Ferrari's Charles Leclerc Says He Deserved To Miss Q3
Published 04/27/2019, 11:42 AM EDT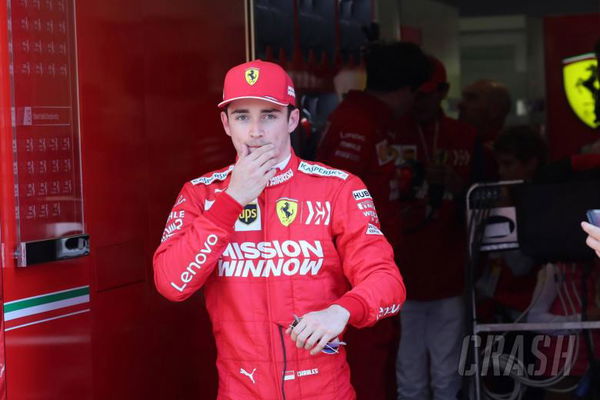 Charles Leclerc was running in a strong position to seal a fine spot at the 2019 Azerbaijan GP qualifying. Yet, at Turn 8, during Q2, the Monegasque driver ended up crashing. This not only red-flagged the session but Charles Leclerc's blip meant that he would no longer take part in Q3.
ADVERTISEMENT
Article continues below this ad
That said, the Ferrari driver, who's already bagged a sensational podium this year, as seen at Bahrain, lost out a great opportunity to have scored some useful points which a front-row start, probably among the top three, would've afforded him.
That said, it's not all over for Charles Leclerc, right?
ADVERTISEMENT
Article continues below this ad
At the 2019 Azerbaijan Grand Prix, Charles Leclerc is all set to begin from tenth behind Alfa Romeo's Kimi Raikkonen. But that said, Leclerc wasn't too liberal on himself, ruing the lost opportunity of making something meaningful out of a qualifying wherein he'd emerged the fastest as seen in Q2.
What matters most to Charles Leclerc is that the Baku street circuit, situated right at the Baku Boulevard, isn't the easiest place to overtake. We've seen in the past how accidents at the spine-bending, rip-roaring track have gone on to hurt the fortunes of sides like Red Bull. Remember the Max Verstappen-Daniel Ricciardo incident from 2018?
To that end, Charles Leclerc, not the most cheerful man on the grid, although one who could, using Ferrari's straight-line speed make a move or two on Sunday stated the following:
"I deserved what happened today. I am very, very sad for what happened. But I deserve it. I've been stupid- as I said on the radio. I've calmed down but I still think I've been stupid. This doesn't change. I will push to learn from this and come back stronger and hopefully have a good race tomorrow."
ADVERTISEMENT
Article continues below this ad
The minute Leclerc- who could've possibly grabbed the pole, a position that sits with Bottas- crashed and left for the pits, he'd look all jaded and upset, his world apparently shaken by the ill-calculated move.
That said, an interesting piece of Tweet also surfaced in relation to Charles Leclerc-incident. Take a look here: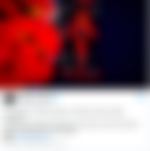 The above told, the 51-lap contest punctuated by high-speed corners would test both Mercedes and Ferrari even as the Silver Arrows have locked out the front row, yet again. What cannot be denied, however, is the advantage that Bottas seems set to yield; beginning from the very front of the grid.
ADVERTISEMENT
Article continues below this ad